Topics: Medical Billing, Dermatology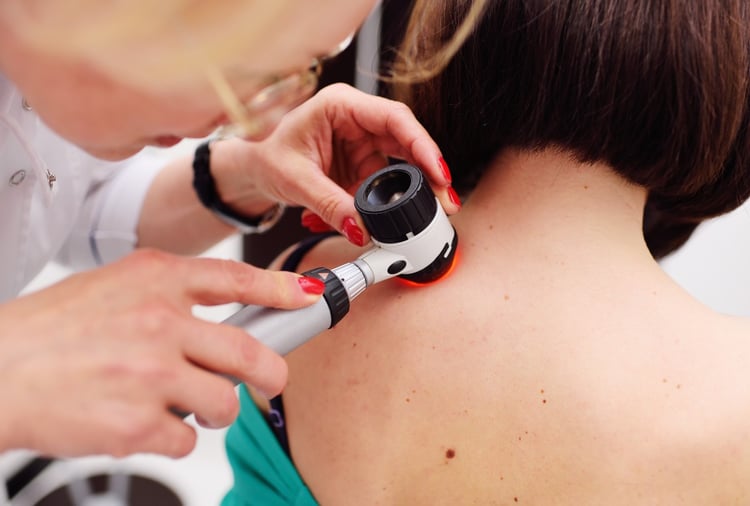 The human body could not function without its largest organ - the skin. Preventing, monitoring, and treating conditions related to or manifesting on the skin is one of the most important aspects of caring for one's overall wellbeing. With such a specialized form of medicine comes unique challenges and nuances in the realm of medical billing and coding. Read on to learn about some of the significant trends impacting your dermatology practice and billing cycles - and tips on dermatology billing best practices!
Quick Links:
What is Dermatology?
Dermatology is the branch of medicine dealing with the skin; it's a speciality with both medical and surgical aspects. A dermatologist is a specialist medical doctor who manages diseases related to skin, hair, nails, and some cosmetic problems - they can identify and treat more than 3,000 conditions, including eczema, psoriasis, and skin cancer, among many others.
In order to become a dermatologist, you must do the following:
Graduate medical school
Finish an internship and a dermatology residency program
Complete 12,000 - 16,000 patient care hours
Obtain a license to practice medicine
Pass the exams given by the American Board of Dermatology, the American Osteopathic Board of Dermatology, or the Royal College of Physicians and Surgeons of Canada
The skin is the largest organ and is our body's first defense against the outside world; in addition to protecting our internal structures, the skin can reveal numerous internal conditions that dermatologists can recognize and diagnose. Dermatology is an essential component to managing one's overall health!
Dermatology Industry Outlook
The global dermatology devices market size was valued at USD 11.8 billion in 2019, with the increasing prevalence of skin cancer and other skin diseases contributing significantly to the high demand for dermatology services. Additionally, growing awareness of cosmetic procedures to improve aesthetic appeal and technological advancements in dermatology devices drive the adoption of these devices.
Rates of melanoma and non-melanoma skin cancers is rising significantly. According to the Skin Cancer Foundation, around 10,130 people die due to melanoma every year in the U.S. Moreover, the American Academy of Dermatology (AAD) estimated that one in three Americans visit dermatologists, and one in every four is affected with skin disease every year. Hence, there is a growing need for rapid diagnosis and treatment of skin disorders, subsequently driving the demand for dermatology devices.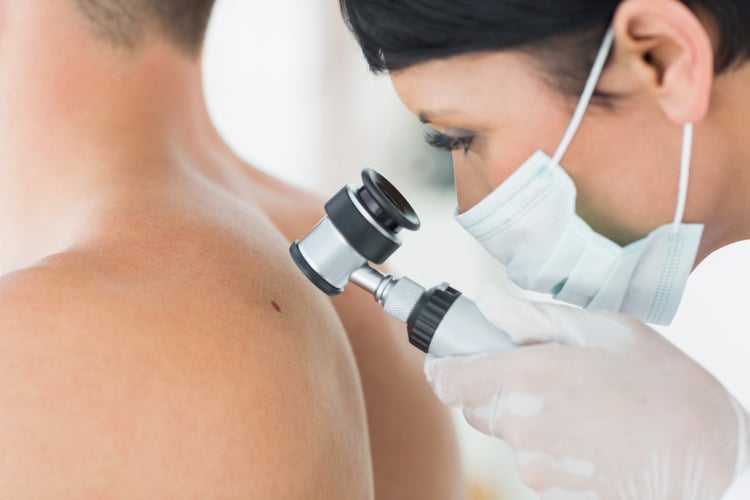 Top 3 Trends In Dermatology Billing
Here are some of the latest dermatology billing trends to be aware of.
COVID-19 Related Treatments
New dermatology research was presented at the American Academy of Dermatology annual meeting in April 2021, which was held virtually this year due to the COVID-19 pandemic. The pandemic's effect on the skin was the most popular topic from the meeting, followed by coverage of vitiligo and atopic dermatitis treatments. For example, throughout the course of the pandemic, mask-wearing was prevalent, thus increases in acne, erythema, and rhytides were reported, according to a poster presented at AAD VMX 2021.
Increase in Telehealth Dermatology Appointments
A study presented at the annual AAD conference found that nearly 67% of people plan to utilize teledermatology appointment options post-pandemic. This means the shift from in-person to virtual visits will have lasting effects, even after clinics open back up. Your dermatology practice should be prepared to navigate the many factors of these digital visits, including patient privacy and cybersecurity, and how it will impact your billing.
Growth in Anti-Aging Practices
Skin rejuvenation is anticipated to witness rapid growth, which can be attributed to the rise in beauty consciousness and an overall aging population across the globe. According to the WHO, the global population of those above 60 years of age is anticipated to increase from nearly 962 million in 2017 to around 2.1 billion by 2050. This demographic is prone to sagging skin, fine lines, wrinkles, dry skin, and other skin conditions, thus demand for services to prevent or reduce these features will increase significantly.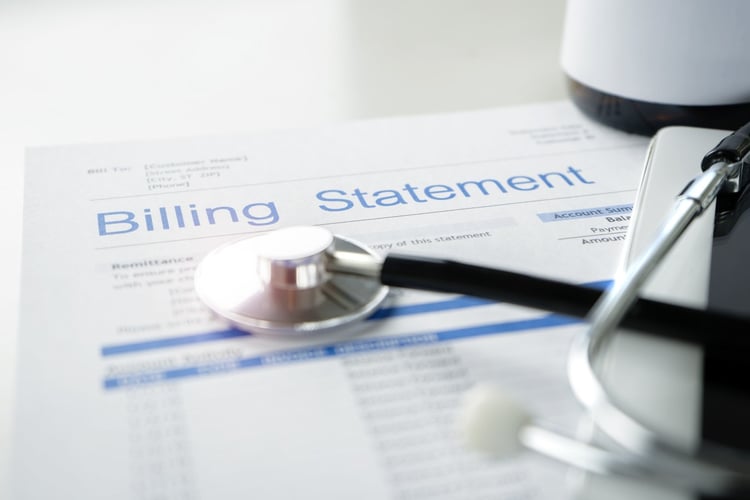 Dermatology Billing and Coding Tips
Dermatology practices often deal with denials and even audits because the complexities of billing and coding lend themselves to a lot of billing and coding errors. Billing and coding for dermatology requires detailed reporting, thorough information on procedures completed, and must follow multiple procedure rules. Use these tips to help optimize your practice's billing!
Understand Billing & Coding Modifiers
Using the "25" Modifier: According to the Centers for Medicare and Medicaid Services (CMS), the "25" modifier is defined as, "A significant, separately identifiable evaluation and management [E/M] service by the same physician on the same day of the procedure or other service."
Using the "59" Modifier: One of the most misused modifiers is the "59" modifier, and for this reason, the X-modifiers were issued by CMS as a subset of the "59" modifier. With this modifier, you can unbundle codes so distinct procedures can be billed, and the claim passes Medicare's bundling edits.
The X-modifiers include:

XE – A distinct service provided in a separate encounter
XU – A service that's distinct because it doesn't usually overlap the main service or it's unusual
XS – A distinct service performed on a separate structure or organ
XP – A distinct service that's performed by another provider
Keep a Cheat Sheet of Frequently-Used Medical Codes
By keeping a handy reference sheet of your practice's most common codes, your billing team will have an easier time navigating through the thousands of potential codes. Use this as a starting point in compiling one for your practice:
B07.0 – Plantar wart
B07.9 – Viral wart, unspecified
B35.3 – Tinea pedis
B35.4 – Tinea corporis
B35.5 – Tinea imbricata
C43.31 – Malignant melanoma of the nose
C44.01 – Basal cell carcinoma of skin of the lip
D03.30 – Melanoma in situ of unspecified part of the face
D48.5 – Neoplasm of uncertain behavior of skin
I83.10 – Varicose veins of unspecified lower extremity
I87.2 – Venous insufficiency (chronic) (peripheral)
L40.0 – Psoriasis vulgaris
L40.52 – Psoriatic arthritis mutilans
L40.8 – Other psoriasis
L81.0 – Postinflammatory hyperpigmentation
L81.2 – Freckles
L81.9 – Disorder of pigmentation, unspecified
L82.1 – Other seborrheic keratosis
L90.5 – Scar conditions and fibrosis of skin
L90.6 – Striae atrophicae
L20.83 – Infantile (acute) (chronic) eczema
L20.9 – Atopic dermatitis, unspecified
L21.9 – Seborrheic dermatitis, unspecified
L30.9 – Dermatitis, unspecified
L70.9 – Acne, unspecified
L71.9 – Rosacea, unspecified
R21 – Rash and other nonspecific skin eruptions
Z48.02 – Encounter for removal of sutures
Outsource Your Medical Billing
With recent billing changes and strident compliance standards to uphold, dermatology practices can gain a lot of time and energy (as well as peace of mind!) when trusting an outsourced third-party to manage their medical billing. For dermatology practices to realize their true revenue potential, a responsible and achievable plan for financial health must be prioritized. By outsourcing medical billing, your practice can have the most efficient and accurate bill processing possible.
Streamline Medical Billing in Your Dermatology Practice With NCG Medical
When considering outsourcing medical billing, you have to make sure that it is the right decision for your dermatology practice. Part of that decision involves trusting an experienced third-party to hold the responsibility of your medical billing. An outsourced medical billing firm can typically maintain better consistency and control of a dermatology practice's finances since the internal team must balance the rest of the operations of the practice.
At NCG Medical, we've spent the past 40 years tailoring our medical billing services to meet the needs of many different specialties, including medical billing, revenue cycle management, credentialing, and more. Our dermatology insurance billing services can give you the medical billing expertise your practice needs to grow and thrive in today's modern medical landscape. Contact us today!