Topics: Medical Billing Company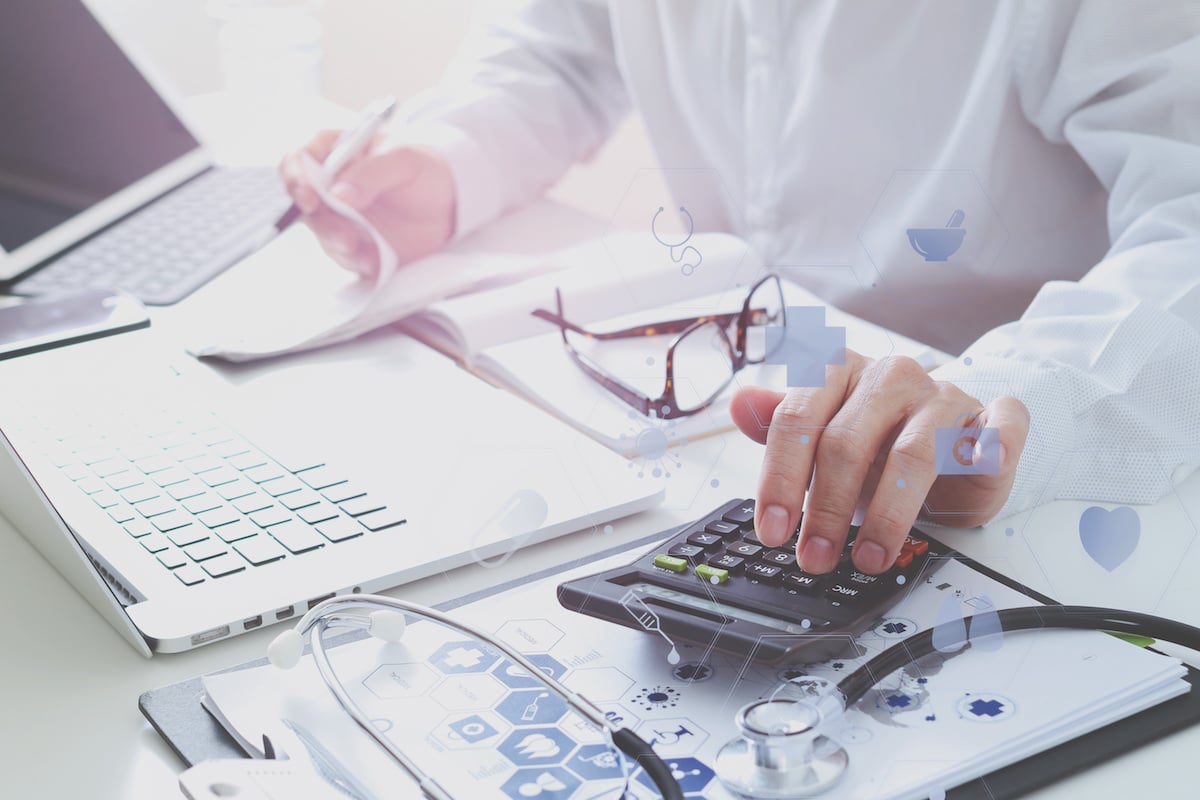 Do you know what your practice's clean-claims submission rate is?
Claim rejections are costly. Anything lower than a 95% clean claims ratio means your medical practice is losing revenue and furthering your expenses by having to rework those rejected claims. In reality, most practices have a rate that varies between 75% and 85%, which means that somewhere around 15–25% of claims submitted each month have to be worked on twice (at minimum). It's like taking four steps forward and always having to take one step backward right after.
The question is: how can a 95% clean-claims submission rate be accomplished? Here's what we suggest:
Quick Links
What is a Clean Claim in Medical Billing?
Submitting "clean" claims is an essential component of a financially successful medical practice. A basic clean claim definition is claims, forms, or fields that are filled out clearly and accurately for processing. Clean claims not only have no incomplete or inaccurate documentation that delays timely payments, but also for legal reasons. In the same vein, you may hear inaccurate or incomplete claims referred to as "dirty claims".
If your medical practice has a 95% "clean claims" rate, then that means that all but 5% of claims get to payers with no mistakes upon the first submittal. This ensures a quick and efficient reimbursement process so no time is wasted on delayed payments and denied claims.
How Do Clean Claims Impact Healthcare Organizations?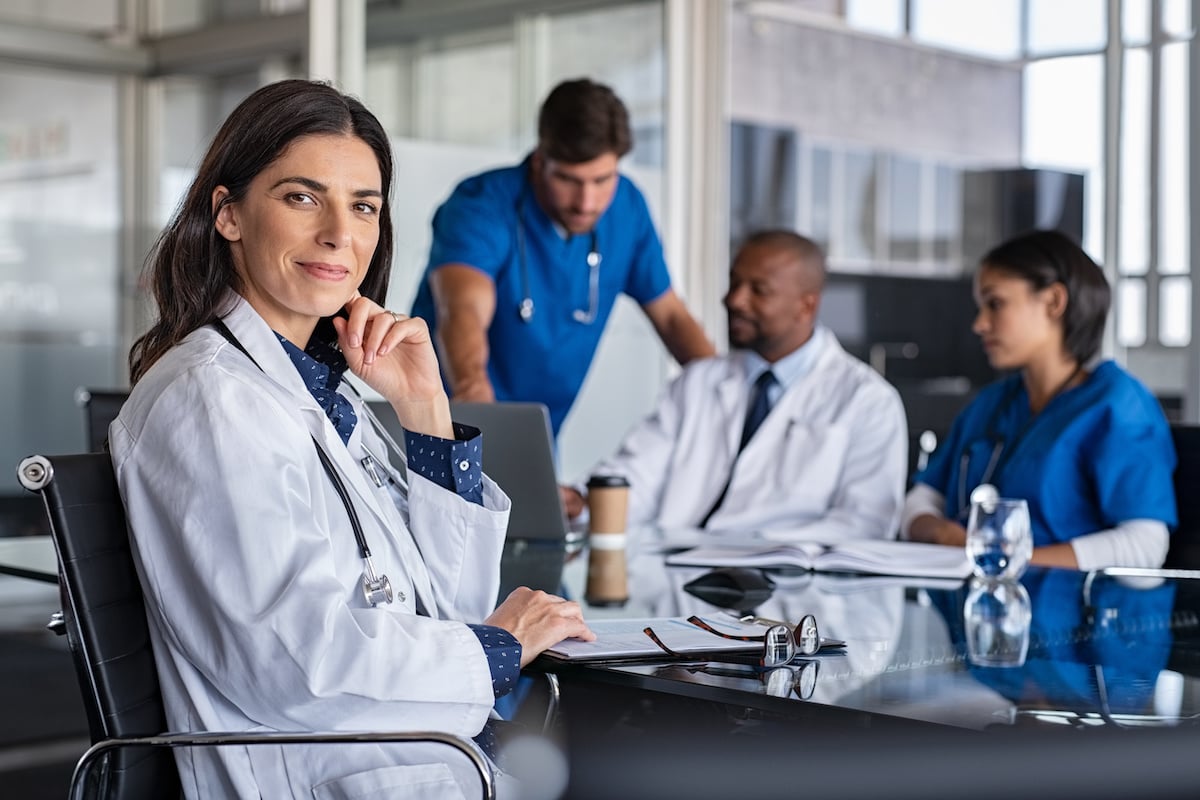 Your clean claims rate directly affects your medical practice's overall revenue. Problematic billing and coding practices on your team can result in delayed or denied claims that could have devastating results for your practice.
Every claim that is not paid on the first submittal wastes your practice's valuable time and money. The Medical Group Management Association (MGMA) estimates that the average cost to re-work a claim that has been rejected or denied is $25 for each claim. If the average cost of rework is $25 per claim and your practice has about 100 claims each month that require rework, then it costs your practice an average of $2,500 a month to work unclean claims. This would cost your medical practice an estimated $30,000 a year.
Many rejected claims are resubmitted multiple times, often without their errors even being addressed or corrected. This created the potential for further revenue losses, such as when a rejected claim needs to be reworked beyond its timely filing deadline.
Additionally, inaccurately submitted claims can result in legal trouble. If your medical practice submits too many improperly filled out claims, you can be flagged for potential fraud and abuse. The U.S. Department of Justice (DOJ) enforces laws, such as the False Claims Act and Anti-Kickback Statute to crack down on coding abuse like improperly used modifiers, overcharged services, and more. Fraudulent claims can cost your medical practice thousands of dollars in fines.
If your medical practice's billing staff isn't diligent with billing practices, mistakes such as upcoding, downcoding, and inaccurate information can go undetected until it's too late. Ensuring accurate billing and coding can protect your medical practice from fines and inefficient billing practices that puts your practice at risk.
What is Considered a Strong Clean Claims Rate?
Medical practices should strive for a 95% clean claims rate. However, few medical practices reach that target goal. Most practices receive reimbursements for the first time a claim is submitted for somewhere between 75% and 85% of claims they bill. This means that about 25 percent of claims are denied or delayed due to errors or incomplete documentation.
Some studies have found that medical practices have a clean claims ratio of even 65 percent - resulting in 35 percent of bills needing to be redone. This translates to upwards of $20 billion per year in either delayed or permanently lost reimbursement in the United States alone.
You should not be satisfied with a clean claims rate under 95%, and especially anything under 90%. Although errors are bound to happen, anything above a 5% claims rate is costing your business money and time. By keeping your clean claims standard high, you can increase your clean claims ratio and overall profitability.
Tips for Achieving a 95% Clean Claims Rate in Your Medical Practice

How can your practice achieve a 95% clean claims rate? Though this may seem like a lofty goal, there are some medical billing strategies your medical practice can implement to help improve your clean claims rate - and your overall revenue cycle management!
Keep patient information updated.
From contact information to insurance carriers and more, there's a lot of patient information that can change—and quickly. With inaccurate patient data being a lead cause of denied claims, it's crucial to have patients confirm or update their current information before receiving services. To help verify patient information in advance, use precise documentation to avoid delays and be sure to have patients update their forms at every visit (or even sooner with automated reminders).
Verify eligibility prior to the date of service.
Established patients are those who regularly visit your practice. They are also the patients who your staff may assume have had no recent changes to their insurance. However, outdated established patient insurance information is often the source of most denied claims. One step toward a 95% clean claims rate is to collect and confirm every patient's primary, secondary, and even tertiary insurances at least five days before their scheduled service.
Simultaneously, it's important to confirm any in- or out-of-network benefits, copays, or deductibles as well.
Provide detailed documentation of medical information.
Another way to help boost your clean claims rate is to ensure you have the most detailed medical information possible. This includes proper documentation of procedures, case history, medication history, and other similar information. These documents can be used as supplemental records to process claims if needed.
Be mindful of insurance claim filing timelines.
Filing claims usually requires submitting within a tight window. And any time a claim is submitted outside of that window means an increase in denied claims.
If your goal is to have a near-perfect clean claim ratio for your practice, one of the best ways to do that is to pay attention to claim deadlines, and if there are any issues associated with patient coverage prior to their date of service, resolve them so the claim is not submitted late. One best practice is to aim for authorization between three and five days prior to service.
Double-check modifiers.
When it comes to your modifier usage, it's important to verify that you've applied them correctly and to the right procedure. One way to help ensure this is done efficiently is to create a guideline of customized National Correct Coding Initiative (NCCI) edits for reference.
Improve Your Clean Claims Rate with NCG Medical!
While the goal of a 100% clean claims rate is just not practical for medical practices, a 95% clean claims ratio can be achievable with the right insurance billing practices in place. By optimizing your billing processes with these clean claims rate tips, you can maximize clean claims and minimize delays and denials - enhancing your revenue cycle management and profitability in an already challenging healthcare landscape.
One of the best ways to help achieve an increased clean claims rate is through outsourcing your billing with an expert medical billing company. Trusting a third-party medical billing service not only ensures compliance, but allows professionals to bill your claims - catching any errors before they're submitted and ensuring all billing is completed accurately. This prevents delays and denials so your medical practice can receive payments for your services on time.
To learn more about how outsourcing your insurance billing with a medical billing company, such as NCG Medical, can empower your healthcare practice, contact us today. Our insurance billing experts can work with you to build a customized solution that meets your specific billing needs - so you can achieve the clean claims rate your practice deserves.