Topics: Revenue Cycle Management, Gastroenterology
NCG Medical knows your gastroenterology practice is essential for serving the patients in your community. You want it to be a safe, welcoming space for patients to get the best treatment from your practice experts - and part of achieving that mission comes from efficient administrative strategies. This includes medical billing, which is a cornerstone of your revenue cycle management. However, medical billing processes and regulations often cause stress and headaches to your billing team; this blog addresses the more common medical billing challenges that gastroenterology practices face and tips for taking them in stride.
Quick Links:
What is Gastroenterology Medical Billing?
Gastroenterology medical billing encompasses the related codes and practices of invoicing insurance companies for a patient's gastroenterology procedure. Utilizing accurate medical coding ensures that insurers have all the diagnostic codes required for appropriate payment. Correct coding is also critical for demographic assessments and studies of disease prevalence, treatment outcomes, and accountability-based reimbursement systems. Essentially, gastroenterology medical billing is important for the success of your organization and the community you serve.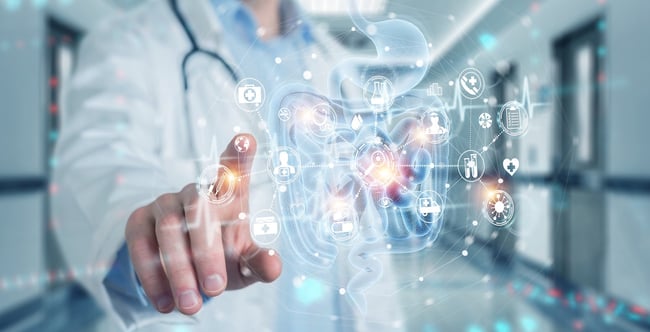 Common Challenges With Gastroenterology Billing
As with almost any specialty billing system, there are bound to be challenges that you and your staff will encounter along the way. Some of these challenges might include:
Not Ensuring Proper Documentation for Medicare Billing
Proper documentation is essential for correct code assignment and to demonstrate medical necessity for successful billing in general, but especially so for Medicare. Not demonstrating medical necessity can lead to denied claims and also authorization denials for lab tests, medication, diagnostic studies, etc. Medicare and commercial payers usually have local coverage determinations (LCDs) for some procedures and testing, including indications and restrictions, along with approved diagnosis codes.
Examples of gastroesophageal and gastrointestinal (GI) services and procedures for which Medicare has LCDs are:
Wireless Capsule Endoscopy (CPT codes 91110 and 91111)
Colon Capsule Endoscopy (CCE) (CPT code 0355T)
Endoscopic Procedures for Treatment of Gastroesophageal Reflux Disease (GERD) (CPT code 43257)
LINX® Reflux Management System for the Treatment of Gastroesophageal Reflux Disease (GERD) (CPT code 43284)
Not Being Up-to-date on the Latest Billing Changes
Starting 2021, CPT changed the definition of time associated with 99202-99215 from "typical face-to-face time" to "total time spent on the day of the encounter." The aim of this change was to clarify the amount of time when more than one provider is involved.
Total time includes the following activities:
Preparing to see the patient
Obtaining separately obtained history
Reviewing separately obtained history
Performing the exam
Counseling and education patient/family
Ordering medication, tests, or procedures
Referring and communicating with other health care professionals
Documenting the care
Independently interpreting and communicating test results to patient/family
Care coordination (when not separately reported)
The point to note is that while history, exam, and MDM continue to be significant elements of the encounter; they do not specifically influence code selection time is used as the determining factor.
Working with Outdated Patient Information
One of the challenges any medical practice faces is not having access to the latest insurance information from your patients. There are a number of reasons for the billing change, but the most important thing is to ensure your administrative team gets in touch with the correct and current insurance provider. Taking the time before providing services to double-check insurance information can save your practice months of unpaid claims time.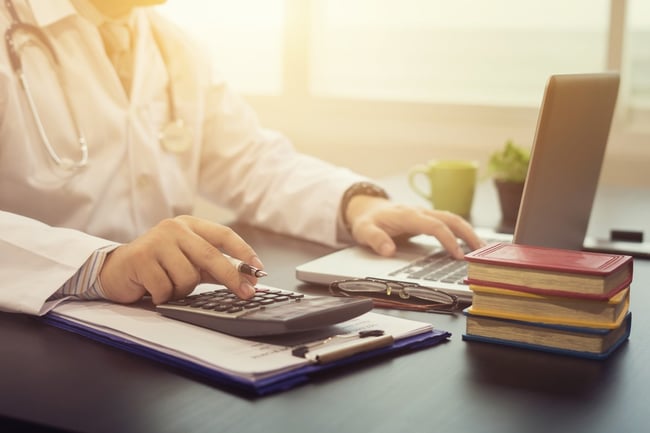 Solutions to Overcome Gastroenterology Billing Challenges
Utilize the Appropriate Billing Codes
ICD-10 codes support medical necessity for the services provided. While physicians need to document the most specific clinical diagnosis, medical coders should assign diagnosis codes to the highest degree of specificity documented. This is crucial for accurate claim submission and proper reimbursement.
For example, be sure to note that there's a difference between diagnostic and screening colonoscopies. Screening colonoscopies can be reported with these ICD-10 codes:
11 – screening for malignant neoplasm of colon
010 – personal history of colonic polyps
0 – family history of malignant neoplasm of the digestive organs
Recognize that Medical Billing Requires Teamwork
The physician is responsible for accurate and specific documentation and bringing charges back to the billing staff for claim submission. Billing staff need to communicate any significant changes to the physicians or providers as these changes occur. Physicians and coding staff need to have an open line of communication to make sure that everything is submitted appropriately according to payer policies.
Refine the Language Used in Diagnostic Studies
Medical necessity for testing must be documented in order to submit charges for diagnostic studies. Verbiage like "rule out" or "suspect" doesn't completely give coders the reason why a physician suspects the patient might have a condition - usually, abnormal lab tests, signs, and symptoms will often warrant the need for further investigation, and these are the most crucial indications for testing. Make sure that the interpretation of the test results is clear along with a plan or recommendation for the next steps.
How Medical Billing Services Increase Your Revenue Cycle Management
​​NCG Medical understands billing can be rife with challenges and confusion. We've spent the past 40 years tailoring our medical billing services to meet the needs of many different specialties, including medical billing, revenue cycle management, credentialing, and more. Our gastroenterology insurance billing services can give you the medical billing expertise your practice needs to grow and thrive in today's modern medical landscape. Contact our billing experts today and experience what NCG Medical can do for your revenue cycle management!