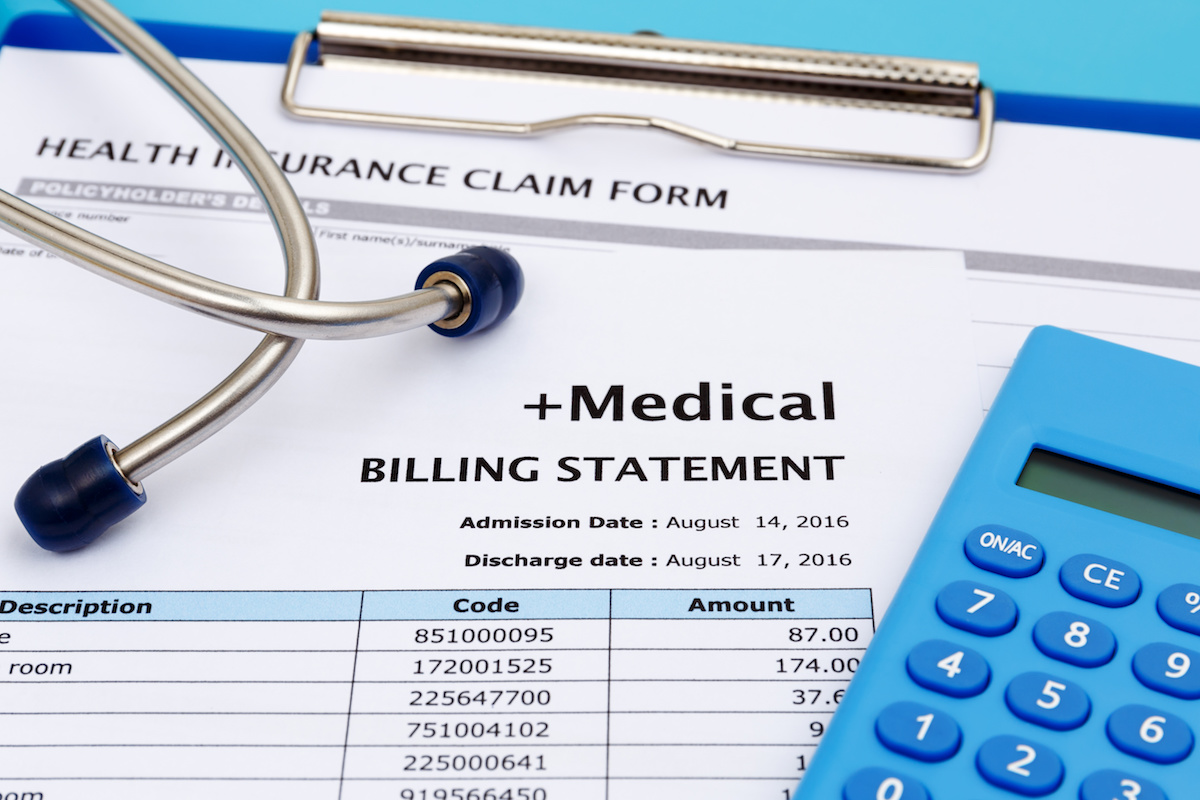 In 2018, the Centers for Medicare and Medicaid Services (CMS) announced proposed changes to E&M coding to the collective dismay of many private healthcare practices and the American Medical Association (AMA). To its credit, federal officials quickly adapted and worked with the AMA to create a special working group to formulate an alternative system that streamlined documentation burdens while ensuring that the focus remained on delivering medically necessary care. These changes were eventually released in the 2020 Physician Final Rule.
What are E&M Codes?
Evaluation and management codes (abbreviated as E&M codes or E/M codes) are an important component of medical billing for private healthcare practices. They are a subset of CPT codes (current procedural terminology) that represent specific encounters between physicians and patients. These codes (CPT code range 99201-99499) represent three key factors that insurance providers and Medicare use to determine reimbursements:
Patient Type: Identifies the patient as new or established.
Setting of Service: Identifies where the healthcare services were provided, such as an office or outpatient setting, a hospital, or a nursing facility.
Level of Service Provided: E&M codes reflect the complexity of the medical services provided. The more complex the service, the higher the code value.
The level of E&M service originally consisted of three components: patient history, physical examination, and medical decision making. All three factors needed to be documented in order to determine the appropriate level of service and bill the correct code. In cases where visits consist mainly of counseling or coordination of care, physicians could also use time as the determining factor for the level of service provided, but the guidelines for doing so were often quite ambiguous.
What Changes are Coming to E&M Codes?
Effective January 1, 2021, the federal guidelines for a specific subset of E&M codes will undergo a significant change. The revision will impact the codes for office and outpatient visits (CPT codes 99201-99215).
2021 E&M Coding Changes
New patient level 1 code (99201) will be deleted, reducing the number of levels for new patient office/outpatient E&M visits to four. Established patients retain five levels of coding.
History and physical examination are no longer determining factors in selecting level of care. Clinically relevant history and examinations must still be documented when necessary, however.
Level of service can be determined based on medical decision making or time criteria.
Medicare reimbursements for E&M codes will be adjusted.
How Will These E&M Changes Affect Your Medical Practice?
The changes were intended to reduce paperwork and shift the focus of care to medical decision making, but it will require many practices to rethink their documentation system in general. Many EHR systems feature extensive bullet point entries for patient history and physical examinations because they were a key part of the algorithm that determined the appropriate level of service code. Under the new system, medical decision-making factors will determine the level of service, so documentation systems need to be adjusted accordingly.
There are four types of medical decision making, each one corresponding to a set of CPT codes:
Straightforward (codes 99202 & 99212)
Low (codes 99203 & 99213)
Moderate (codes 99204 & 99214)
High (codes 99205 & 99215)
Medical decision making is determined by three distinct elements that physicians must take into consideration:
Number and complexity of problems addressed.
Amount and/or complexity of data to be reviewed and analyzed.
Risk of complications and/or morbidity or mortality of patient management.
Each element consists of four escalating levels that correspond with the four types of medical decision making. By examining the level of these elements, physicians can determine what type of medical decision making is necessary. For example, to qualify for a "Moderate" E&M code, two out of three elements must also rise to at least the level of "Moderate."
Although medical decision making contains some inherent ambiguities, CMS has attempted to reduce confusion by providing clear requirements and categories within each element of decision making. The new rules also establish guidelines for making code selections based on time. A "Moderate" encounter with an established patient (CPT code 99214), for instance, should take between 30-39 minutes.
Medical practices will need to review their documentation and EHR systems to ensure that they are providing the information insurance companies are looking for when evaluating the medical decision making behind E&M code selection. The biggest change will be the shift away from the emphasis on patient history and physical exams, which will result in less documentation for these categories.
It remains to be seen how practices will be impacted by the changes to reimbursement rates. Although the value of many E&M codes is increasing in 2021, Medicare's physician fee schedule must be budget-neutral by law, so increases to E&M reimbursements will very likely be offset by reductions elsewhere.
Prepare Your Medical Practice for Success with NCG!
As an experienced medical billing provider, NCG Medical has been helping healthcare practices adapt to changing regulatory guidelines for decades. We keep a close watch on the latest CMS announcements to ensure that we're providing our clients with the very best guidance and advice when it comes to their billing and coding needs. If your practice is struggling to adapt to the latest round of E&M coding changes, the team at NCG Medical can help your practice adapt quickly and easily to keep your revenue cycle management humming along efficiently. To learn more about what our outsourced billing and coding services can do for you, contact us today!