Topics: Medical Billing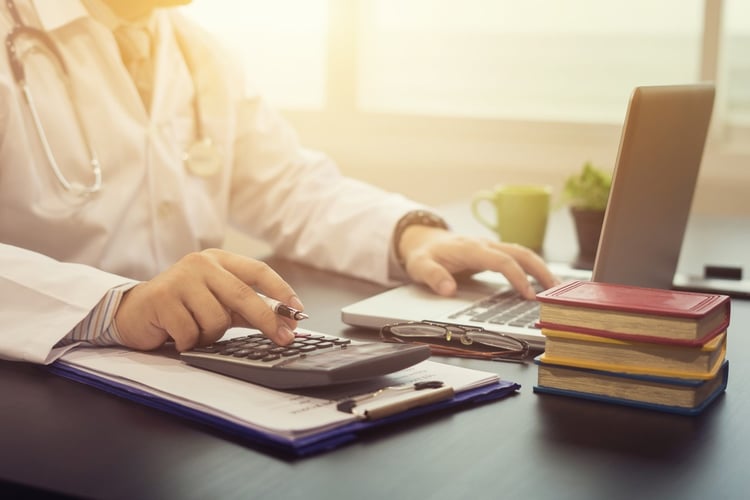 Congressional legislation can often be confusing or intimidating to read about - but sometimes new rules are signed into law that have a significant impact on your medical practice! The No Surprises Act, which takes effect in 2022, is one such example, and implements new protections for patients and regulations for medical providers. Keep reading to gain a foundational understanding of the No Surprises Act and how it will affect the medical billing side of your practice.
Quick Links:
What is the No Surprises Act?
At the end of 2020, Congress enacted - and the President signed into law - the No Surprises Act, which provides new federal consumer protections against surprise medical bills. Among many other provisions, the No Surprises Act:
Protects patients from receiving surprise medical bills resulting from gaps in coverage for emergency services and certain services provided by out-of-network clinicians at in-network facilities, including by air ambulances.
Holds patients liable only for their in-network cost-sharing amount, while giving providers and insurers an opportunity to negotiate reimbursement.
Allows providers and insurers to access an independent dispute resolution process in the event disputes arise around reimbursement; the legislation does not set a benchmark reimbursement amount.
Requires both providers and health plans to assist patients in accessing health care cost information.
Overall, this Act refines and regulates certain facets of medical billing at a federal level.
When Will The No Surprises Act Go Into Effect?
The new law takes effect for health plan years beginning on or after January 1, 2022. It applies to nearly all private health plans offered by employers, including grandfathered group health plans and the Federal Employees Health Benefits Program, as well as non-group health insurance policies offered through and outside of the marketplace.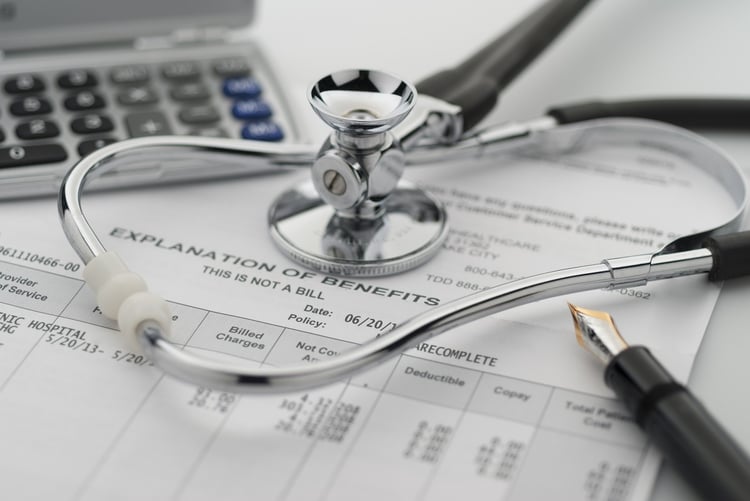 How Will This Affect Your Medical Billing?
The No Surprises Act adopts "baseball-style" arbitration rules wherein each party offers a payment amount, and the arbitrator selects one amount or the other with no ability to split the difference. The decision is then binding on the parties, although the parties can continue to negotiate or settle. The legislation also establishes timeframes for the arbitration process. For instance, insurers and providers will have 30 days to engage in private, voluntary negotiations to try to resolve the payment dispute. If negotiations fail, either party may, within four days, request independent dispute resolution. Presumably, if there is no settlement and no request for arbitration, the provider will accept the amount paid by the insurer.
Multiple cases can be grouped together in a single arbitration proceeding to encourage efficiency, but those grouped cases must involve the same provider or facility, the same insurer, treatment of the same or similar medical condition, and have to occur within a single 30-day period. In other words, there must be some commonality for the cases to be grouped together.
To date, 17 states have enacted comprehensive surprise billing laws, and another 15 states have more limited protections. The No Surprises Act defers to existing state laws with respect to state-established payment amounts. Said another way, state payment standards are not preempted or otherwise displaced by the No Surprises Act. States are free to pass surprise billing laws in future years as well, whether with a payment standard or arbitration that uses different criteria. Federal officials may be able to offer future guidance on the extent to which state standards can be used in place of the federal arbitration process.
What Does This Mean for Patients?
The No Surprises Act contains key protections to exclude consumers from the cost of unanticipated out-of-network medical bills. Surprise bills can arise in emergencies, such as when patients have little or no say in where they receive care; surprise bills may also arise in non-emergencies when patients at in-network hospitals or other facilities receive care from ancillary providers, such as anesthesiologists, who are not in-network and whom the patient did not choose.
Essentially, patients who see an out-of-network provider will not be responsible for any higher an amount than what they would have paid to an in-network provider. Equally important, providers will be barred from holding patients responsible for much higher amounts.
The No Surprises Act also tries to increase transparency for all patients to better understand their cost-sharing liability ahead of time. For instance, consumers can receive an Advanced Explanation of Benefits before a health care service is rendered. This document must provide a good-faith estimate of costs and cost-sharing; it must identify whether the provider is in-network and, if not, how to find in-network providers. Insurers also will have to offer price comparison information by phone, develop a web price comparison tool, and maintain up-to-date provider directories.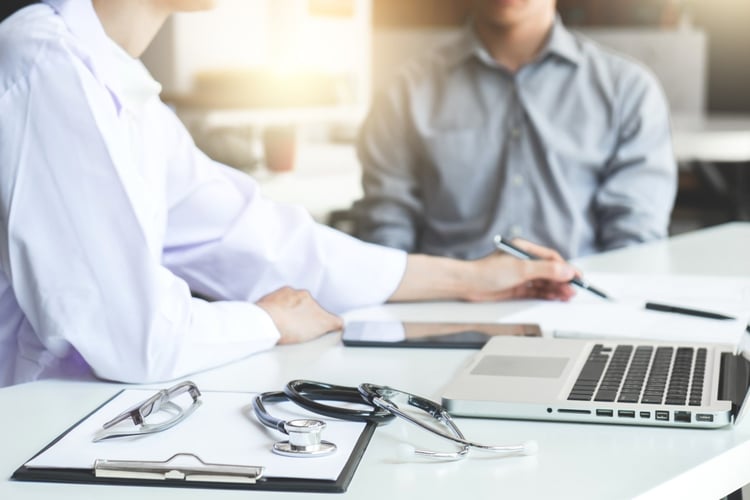 What Does This Mean for Medical Providers?
The biggest effect the No Surprises Act has on medical providers is that out-of-network providers cannot send patients bills for excess charges. Importantly, the law specifies that providers "shall not bill, and shall not hold patients liable" for an amount that is more than the in-network cost-sharing amount for such services. The "shall not bill" language did not appear in earlier bill versions and constitutes an additional element of consumer protection under the new law.
Essentially it puts the burden on out-of-network providers to determine a patient's insurance status and the applicable in-network cost-sharing for the surprise medical bill. Without the "shall not bill" language, nonparticipating providers might continue to bill patients for the full amount, and only later refund excess amounts if, or when, patients learn surprise billing protections apply.
Reach Out to NCG Medical for All Your Medical Billing Questions and Concerns
Comprehending significant legislation changes to medical billing regulations can be overwhelming for your medical billing team to effectively learn and implement! Partnering with a reputable medical billing service is one of the fastest and easiest ways to automatically incorporate new rules into your billing management. Outsourcing your medical billing process over to a third party also frees up time for office staff to focus on providing the best service and care possible. Instead of spending hours on the phones trying to collect outstanding payments, a medical billing company can focus on expanding the practice's patient base and improving the practice's healthcare experience to better retain the patients it already has.
NCG Medical has four decades of experience with handling coding and billing issues for a variety of healthcare practices. We understand that each practice is unique and requires a customized solution that aligns with its long-term goals. That's why we work closely with our clients to help them set up the medical billing services and solutions that meet their specific needs and allows them to deliver the best care possible. To find out what we can do for your practice, contact our team today for a consultation.