Topics: Medical Billing, Revenue Cycle Management, Practice Management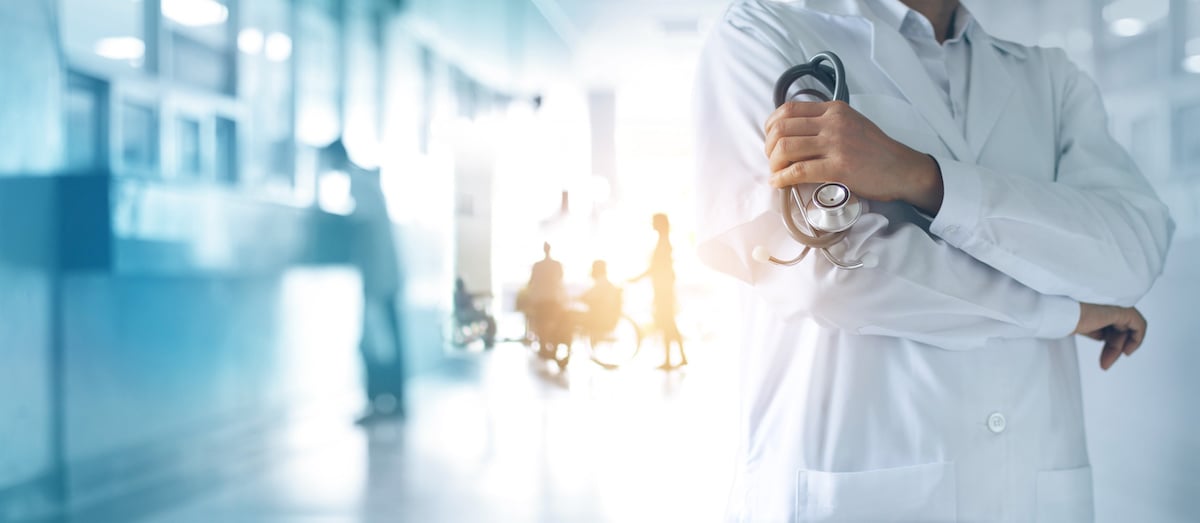 If credentialing a new physician is on your healthcare practice's to-do list, it's probably the line item you're dreading most. There's not a medical professional among us who wouldn't describe the physician credentialing process as tedious, time-consuming, and burdensome – the kind of onerous medical practice task that consumes far more office energy than it should.
However, there are some steps to simplify the process of credentialing physicians so you can focus your time on delivering services to your patients and growing your medical practice!
Quick Links
What is Physician Credentialing?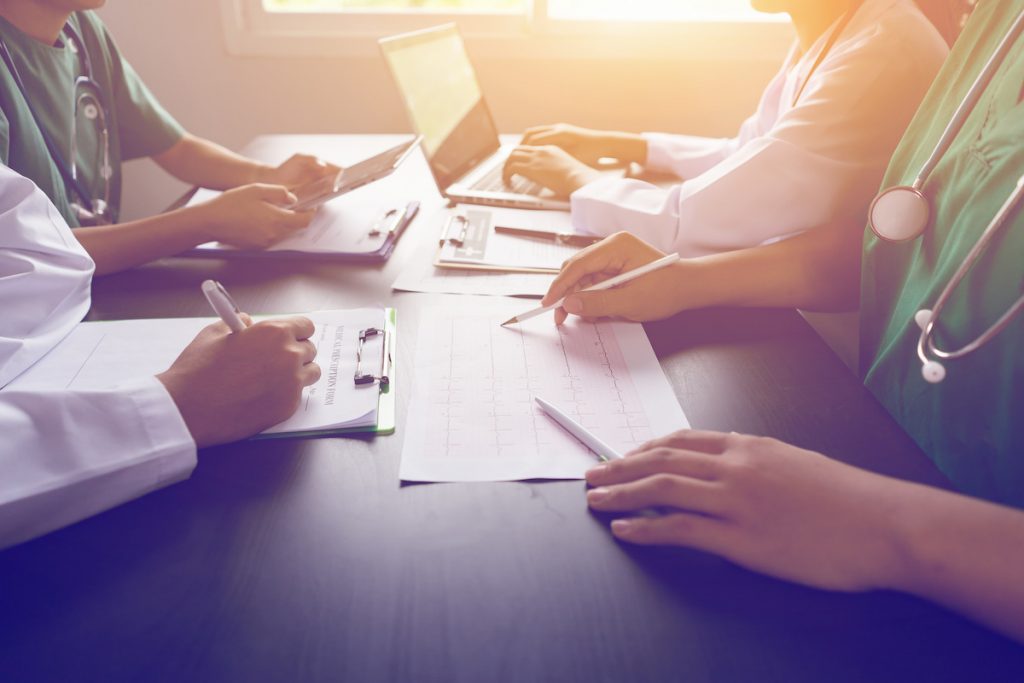 Physician credentialing is the process used by payers to evaluate the qualifications and practice history of a doctor or other practitioner. Credentialing requires physicians to verify their education, training, residency, licenses, malpractice coverage, clinical judgment, and any certifications related to their specialties. The process involves data collection, source verification, and committee review, among other requirements.
While the physician credentialing process is just as arduous as it sounds, it's also extremely important for both parties involved (payer and provider). Not only does it ensure patient safety, but it also paves the way for practices to enjoy proper reimbursements and on-time payments from their contracted third-party payers. Ultimately, credentialing is necessary for medical practice income, so you must approach it with a positive mindset and a strategy for success.
What are the Common Challenges of Credentialing Physicians?
The physician credentialing process is fraught with paperwork and important documentation that can result in delays if there are any errors. Since it is one of the most important compliance measures for medical practices, taking steps to actively avoid some of the more common challenges of physician credentialing can create a less stressful process for everyone involved.
Errors & Incomplete Applications
The physician credentialing process requires an extensive amount of documentation that needs to be filled out accurately and in its entirety. A major challenge to any medical practice is submitting incomplete or inaccurate applications. These issues can result in delaying the credentialing process for weeks. If applications are approved, but with inaccurate information, your medical practice can be fined, denied claims, or suffer reimbursement delays, ultimately costing your medical practice hundreds of dollars in fees and hours of wasted time.
Lack of Organization
One of the main factors that can cause bottlenecks in the physician credentialing process is an unorganized practice. When necessary paperwork is missing or credentialing applications are not filled out correctly, lengthy reimbursement delays and denied claims can result. Failure to complete the physician credentialing application accurately can also cause investigations into errors, which further extends the entire credentialing process.
By keeping an organized office, your practice can make the entire credentialing process as straightforward as possible. Not only can your practice avoid costly errors, but you can expedite the process as a whole so you can start delivering services to patients and receive payments.
State Compliance Issues
It's important to check your state's physician credentialing requirements. Depending on where you're practicing, you may have additional physician credentialing requirements that are unique to your state. Failure to comply may result in additional delays or fines.
Out-of-Date Physician Information
Even after healthcare providers are credentialed, all provider contact information needs to be kept up-to-date. Depending on the state in which you practice, your professional credentials will be periodically reviewed and re-verified. Continually updating information on all practicing physicians will ensure any reviews will be both fast and accurate.
Having current data on physicians can also prevent poor patient outcomes and assist with any potential malpractice investigations if a physician is practicing without an updated license.
Your Go-To Physician Credentialing Checklist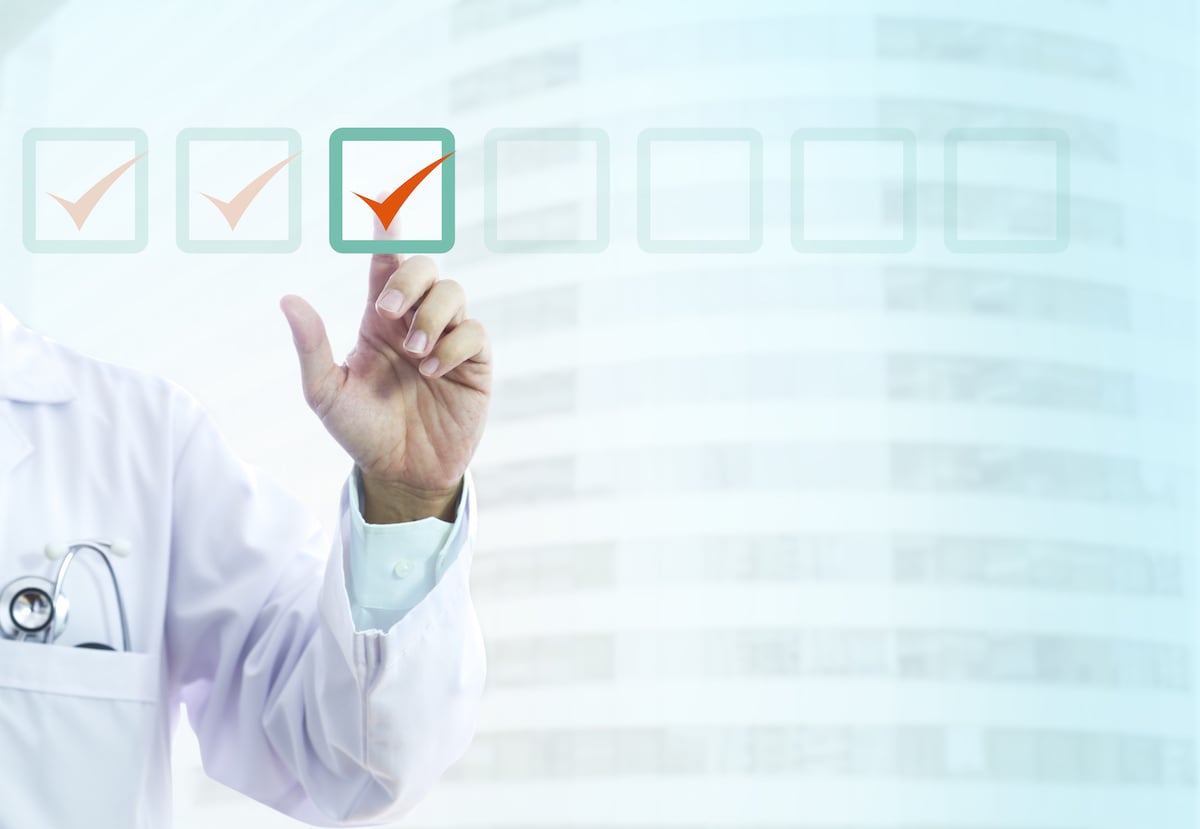 To help ensure that your credentialing includes all the necessary paperwork and information, here is a physician credentialing checklist to follow to provide the most convenient outcome! Remember additional medical credentialing requirements, which depend on state regulations, may not be in the checklist.
Personal information like email address, street address, phone, etc. Include a recent photograph of the physician, signed and dated.

Copy of current driver's license or passport.

Permanent Resident Card, Green Card or visa status (if applicable). All non-US citizens must provide a copy of their green card.

Medicaid number.

Medicare number.

Copy of National Provider Identifier (NPI#) documentation and confirmation letter.

UPON number.

Federal Tax ID number.

Copy of current DEA and State Controlled Substance Registrations or certificates (CSR) if your state requires it.

Copy of medical school diploma and any training certificates, as well as internship, residency and fellowship certificates.

Current CME (CME activity for the past three years).

Copy of current Board Certificate, including the name of issuing board and dates of board certifications and/or recertifications.

Copy of all current active state license wallet cards and wall certificate with expiration date and number.

Up-to-date Curriculum Vitae with work history, including all practice locations and employment affiliations.

Current hospital and facility affiliations.

Completed Delineation of Privileges form.

Any disciplinary actions, including explanations.

Malpractice claims history.

Certificate of Professional Liability Insurance Coverage.

Third-party documentation for all malpractice and/or disciplinary actions or completion of appropriate explanation form, if applicable.

Three written letters of recommendation from providers per physician.

Military discharge record (Form DD-21), if applicable.

Copies of current immunization records and most recent TB test results, if available.

Case log from the last 24 months, if applicable.

Mammo #s and MQSA, if applicable.

Copy of NBME, FLEX, USMLE, or SPEX scores.

Copies of any BLS, ACLS, ATLS, PALS, APLS, NRP certificates.

Completed Locum Tenens practice experience form, if applicable.
10 Best Practices for Simplifying Physician Credentialing
To make the physician credentialing process as effortless as possible, follow these best practices for a streamlined experience.
1. Don't Delay Your Medical Credentialing Process
Don't procrastinate when it comes to getting the process started! In a best-case scenario, physician credentialing can be completed in about 90 days. Worst case situations can see that time doubled. As soon as you know you're bringing a new physician onboard, estimate a 120-150 day window for getting all credentialing completed – and try to beat it.
2. Utilize Technology
Leveraging available technology can significantly streamline the credentialing process and reduce human errors in the process. There are a variety of credentialing software platforms that healthcare practices can utilize to improve efficiency and take much of the hassle out of the physician credentialing process.
3. Implement Deadlines
When a new physician joins a medical practice, having a series of hard deadlines related to the medical credentialing process can ensure that everyone stays on track with getting all the necessary paperwork completed before the physician has the opportunity to see a patient. Some large healthcare organizations will tie a new physician's start date to his or her submittal of all credentialing paperwork – such as no sooner than 120 days from receipt of all required information. Consider whether that's right for your practice's revenue cycle management.
4. Update CVs
Ensuring that a physician's Curriculum Vitae (CV) is fully updated to reflect their current status can avoid any confusion throughout the physician credentialing process. In addition to obvious details like education and work history, an updated CV should also include privileged facilities, contract groups, and any leadership or teaching positions they might hold. It's also a good idea to conduct a quick background check to verify that everything on a physician's CV is accurate.
5. Plan Smart
Since credentialing physicians is such an onerous process, it's important to try to do as little duplicate work as possible. Figure out how to use the opportunity to your advantage. Do two payers have identical applications? Are there state-to-state "reciprocity regulations" you can leverage? (If a physician is already credentialed by Anthem in one state, for example, it will be easier for them to get credentialed in another.) Or, can you use the information you're collecting to complete any other necessary registrations for the new physician? These are all important questions to find out.
6. Digitize Everything
Making all the necessary supporting documents accessible electronically can facilitate the physician credentialing process. If a missing document is requested at the last minute, having an electronic copy readily available can eliminate a mad scramble to track down the physical document and sort out how to deliver it where it needs to be (via fax, mail, scanning, etc).
7. Verify State Regulations
Laws regarding medical credentialing vary from state to state and can be impacted by new legislation. Just because you navigated the credentialing process easily two years ago doesn't mean the same requirements will be in place next year. It's important to check for updates and changes every year and update internal processes accordingly to avoid any unpleasant surprises along the way.
8. Check Every Box
Be sure to go through each payer's application closely and supply all required information to ensure that everything is accurate. Around 85 percent of all medical credentialing applications contain missing, inaccurate, or or out-of-date information. The only way to meet the optimal 90-day credentialing time is to get each application right the first time.
9. Secure Additional References
Most credentialing organizations require submissions to include three professional references. In many cases, the actual review doesn't even begin until all required materials are received. That means if a single reference is delivered late, the entire physician credentialing process can be delayed. By securing additional references (perhaps four or even five), the odds are good that everything will stay on track.
10. Utilize CAQH
The Coalition for Affordable Quality Healthcare (CAQH) has a uniform credentialing program, and physicians who regularly update and attest with CAQH find credentialing and recredentialing much easier. Encourage your providers to stay up to date and, as you pursue new hires down the road, ask candidates about CAQH to see if their diligence could simplify the onboarding process.
Credentialing physicians may often feel burdensome, but it is an important part of the healthcare system. Taking the time to set up a thorough system for filing a physician credentialing application will reduce unnecessary delays and avoid costly mistakes. Faster, more efficient credentialing means your healthcare practice's new physicians will be able to treat patients sooner, improving patient care and providing a boost to your revenue.
Transform the Credentialing Process at Your Medical Practice with NCG!
Medical credentialing is a necessary, time-consuming process, but it doesn't have to be as complicated or lengthy as it's made out to be! By taking the steps to prepare, such as employing outside credentialing services, you can trust that your credentialing is being handled efficiently and accurately by professionals.
With NCG Medical, you can trust that your credentialing will be handled correctly - the first time around! Our professionals are specialists in custom revenue cycle management who can take care of the complicated credentialing process so you can focus on what matters most: caring for your patients. To provide your medical practice with a stress-free credentialing route, turn to the experts at NCG Medical! Contact our team today and see how we can transform your credentialing process!