Topics: Practice Management, Medical Billing Company

Technology is everywhere, and is only becoming more intertwined with nearly every aspect of our daily lives. The healthcare industry is certainly no exception, and significant advances have been made to further employ technology to better serve patients. Millions have been invested in healthcare technology over the past 10 years, focused primarily on improving the administrative efficiency of our healthcare system, in addition to providing greater patient access and coverage.
These technology solutions can help in straightforward, common-sense ways. Keep reading to see how incorporating technology into your practice can further boost your operations and overall revenue cycle management!
Quick Links
How the Right Software can Improve your Medical Practice's Efficiency
When it comes to technology, healthcare providers may feel they have their hands full providing the best care possible for their patients. Who has the time to research and train staff members on new systems of software?
While practices certainly aren't required to upgrade or incorporate lofty technological systems or software into their operations, there are always areas of improvement. By utilizing the right software most fitting for your practice and your needs, you can operate more efficiently, stay organized, get paid on time, and automate some of your team's daily tasks. All of which alleviates the risk of misplacing a record or not having a digital papertrail of communication, and allows you to better focus on your patients.
The bottom line is that patient-centric technology improves access, efficiency, and quality of care - which, in turn, greatly impacts your practice's financial bottom line.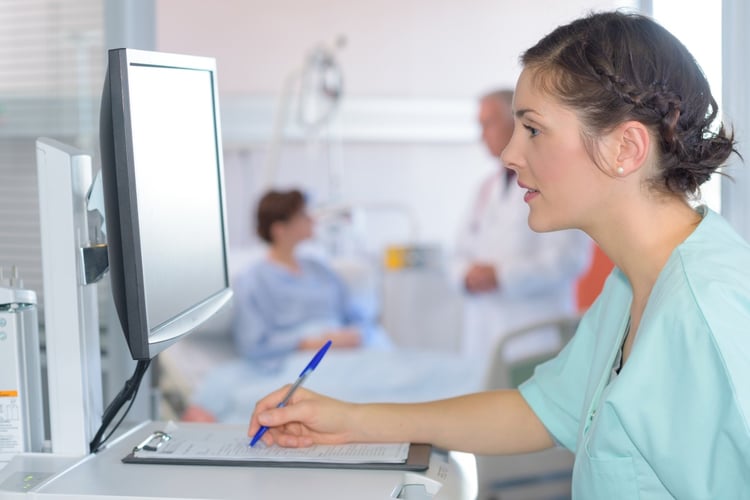 Types of Healthcare Technology Available to Improve Quality of Care
Telehealth Appointments
One of the most preeminent healthcare technologies available and highly-used today is that of telehealth medical appointments. Through the course of the pandemic, providers were able to shift their delivery of care from in-person to online, which radically changed the relationship between technology, provider, and patient. Anyone who needs healthcare services and prefers to stay home - or can't leave home - can utilize telehealth services to get essential care.
Patient Portals
From making appointments to retrieving their medical information to reaching you in times of need, patients want to be able to connect with providers in ways that make sense for them. Online 'schedule now' buttons can encourage patients to book through your website using self-service options to choose the best slot for them without asking your receptionist 20 questions about availability.
Patient portals can also streamline check-in and registration by requiring them to fill out new-patient paperwork or sign waivers ahead of the appointment. Virtual portals can also act as resource centers by equipping patients with dashboards to request services or obtain the information they need. Automated appointment reminders and e-payment options can connect you to patients via text, making interactions with patients more immediate.
Electronic Health Records (EHR)
Gone are the days of handwriting everything or risking the chance of your handwriting being misread due to differences in penmanship. Electronic health records allow your practice to maintain a digital record of each of your patients, their symptoms, your notes for the next steps of their treatment, and more, all kept in one easy-to-find system rather than confusing or subjective filing habits.
Patient Satisfaction Surveys
While it might feel counterintuitive to refer to your patients as "customers" of your practice, your relationship with them is inherently service- and transaction-based. When you view it this way, you can further develop and adapt to various patient needs or preferences if you tap into their feedback as a resource for your practice. Patient satisfaction surveys can indicate the patient's perception of your services and offer room for improvement.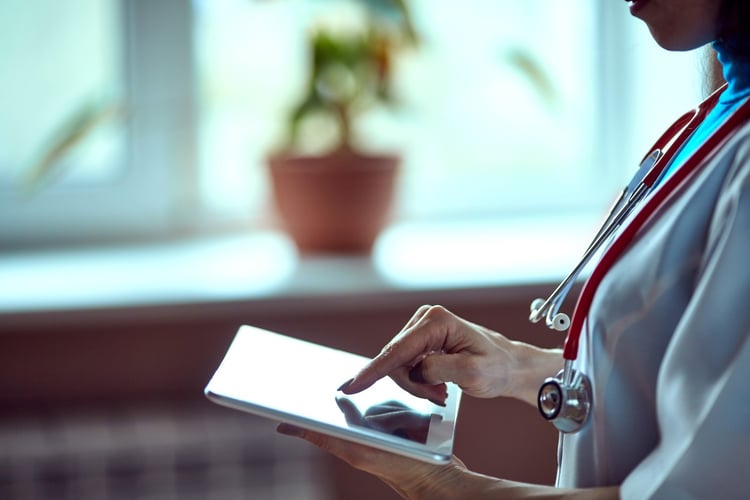 How Outsourcing Your Medical Billing can Improve Patient Access & Overall Efficiency
Outsourcing your medical billing can tremendously improve your practice in terms of internal and external efficiency. A medical billing firm can equip your practice with 24/7 reporting via analytics, for example, or can act as an in-house electronic health records (EHR) expert. In doing so, the outsourcing service can help ensure that incentive program adherence doesn't drag your team's time away from patients.
With NCG Medical, you'll gain a team of experts in your corner who can help navigate the worlds of medical billing, healthcare software, and more! Contact us today to learn how we can make your practice more efficient, enable better patient access, and ensure you give the most effective care.