Topics: Revenue Cycle Management, Practice Management, Medical Billing Company
How well do you know your cash flow when it comes to accounts receivable? Many medical practices allow their A/R metric to be a black box of misunderstanding, when in reality, it's one of the most important numbers to know when gaining an overview of your practice's financial standing. Keep reading to learn more about this important figure and how to track it!
Quick Links:
Understanding Accounts Receivable
Accounts receivable is the money owed to your practice for services rendered and billed, which is a high-touch area of every medical practice. So if you have a large number of administrative staffers managing different patient accounts or specialties, it can be hard to gain a holistic understanding of how long it's taking you to get paid.
Essentially, your medical practice's accounts receivable metric rises when you provide your medical services on credit terms. The continuous tracking of your accounts receivable facilitates timely payment of your debts. Your medical firm risks accumulating bad debts if you fail to monitor your accounts receivable. As such, the decision to offer your health care services on credit terms comes with the additional responsibility of managing accounts receivable.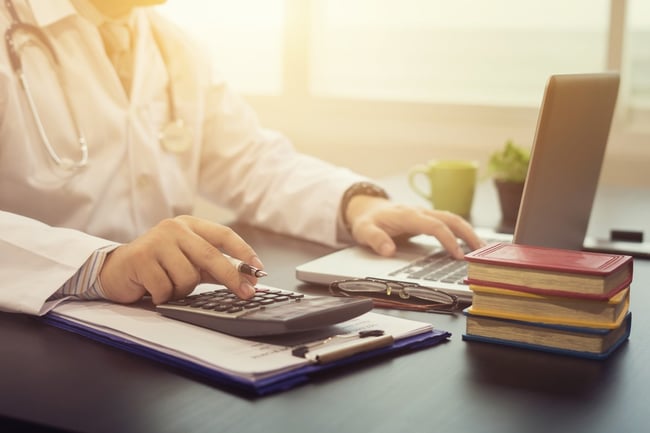 Why Track Accounts Receivable Turnover
If patient visits are stable, incoming cash should be too – which is why it's vital for medical practices to understand how many days pass between the bills going out, and the payments coming in.
A practice's accounts receivable (A/R) indicates how many payments have not yet been collected, whether for insurance reimbursements or out-of-pocket services. In a healthy medical practice, the goal is to streamline your operations to get your practice paid faster, which could involve eliminating billing and coding errors or doing a better job of following up on claims. Tracking the amount of time claims spend in A/R can help practices identify which payers are behind and understand why.
With knowledge of the typical number of days between the time you see a patient and the time you collect what you're owed, you can spot whether your team is slow to submit claims to payers. Plus, you'll understand just how much funding you need to keep in the bank – and for how long – in order to sustain your operating expenses prior to reimbursements.
How to Calculate Accounts Receivable
To get a sense of your starting point, calculate your current "Days A/R" by looking at back at your billings:
Compute the average daily charges for a set number of months by adding up the charges posted for that period, and dividing by the total number of days in those months.
Divide the total accounts receivable by the average daily charges.
The result is the average Days in Accounts Receivable. For example, if you look back at the last three months, you can consider that a starting point for ongoing measurement on a quarterly basis. If you compare those three months to the three or six months that precede them, you can understand if that baseline is consistent with your performance over time.
A/R within 30 days is the golden standard. If you're averaging over 60 days in accounts receivable, investigate immediately. Is there a payer stalling on payments? Are denials spiking around particular procedures? Have there been errors in your claims requiring resubmissions?
If you're in the zone of ~45 days – or ideally, less – you can start monitoring and understanding your billings better by bucketing and aging your receivables.
Since every payer operates on their own schedule, you can correlate payments coming out with bills coming in to gain an understand of whether an insurer reimburses you within a 30 or 60-day window – providing your team with more knowledge on when a given bill has reached its "late payment" threshold and it's time to contact the payer.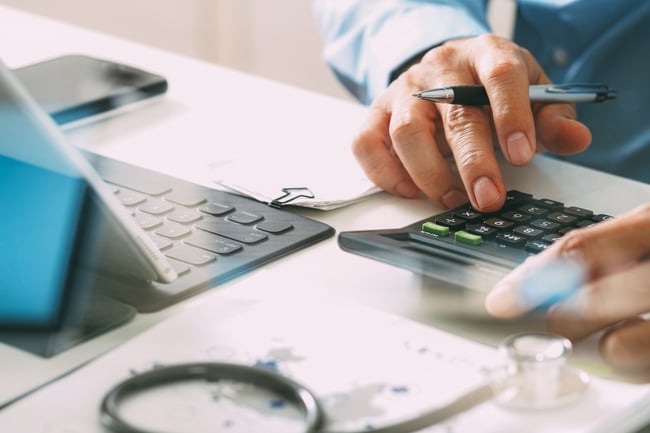 Best Practices for Lowering Days in Accounts Receivable
Here are three best practices for lowering days in A/R at your medical practice:
Timely Invoicing
Prepare and dispatch your invoices immediately after rendering medical services on credit. Each invoice should have the client's name, account number, date of transaction, description of the medical services rendered, any discounts offered, and total payable amount.
These details are crucial in tracking your accounts receivable after transferring them to your sales journals and general ledger accounts. Invoices are also useful in case of errors or disputes, such as overcharges and undercharges, that may arise in the future. Make follow-up calls to confirm your clients received their invoices.
Educate Patients
Most patients have only a vague understanding of how healthcare practices collect payments from insurance providers and may not have a clear sense of their financial obligations when they consume medical services.
Providing a brochure or reference sheet to all patients that outlines their role and responsibilities in the payment process can clear up a lot of confusion. It's also important to have someone on staff who has the financial expertise to answer any questions patients may have about how the claims and payment process works.
Outsource Your Medical Billing
Whatever the causes of your accounts receivable metrics, partnering with a reputable medical billing service is one of the fastest and easiest ways to turn this key revenue metric around. Experienced medical billing services can overhaul the way a practice codes its services and how it submits claims to payers to minimize the rate of denials.
Outsourcing your medical billing process over to a third party also frees up time for office staff to focus on providing the best service and care possible. Instead of spending hours on the phones trying to collect outstanding payments, a medical billing company can focus on expanding the practice's patient base and improving the practice's healthcare experience to better retain the patients it already has.
NCG Medical has four decades of experience with handling coding and billing issues for a variety of healthcare practices. We understand that each practice is unique and requires a customized solution that aligns with its long-term goals. That's why we work closely with our clients to help them set up the medical billing services and solutions that meet their specific needs and allows them to deliver the best care possible. To find out what we can do for your practice, contact our team today for a consultation.