Topics: Practice Management
The healthcare industry experienced the second-highest increase in cost-per-breach in 2020 – only second to the energy industry. Whether due to an internal attack, a cybersecurity hacker, accidentally publishing information, or something else, patient data privacy and security are of the utmost importance to ensure.
To help your medical practice secure its patient data, writing and implementing a patient data privacy policy is the best first step. There are numerous benefits that result in standardizing and centralizing how your practice gathers data, how it manages it, and more; these benefits range from the financial to the reputational.
Keep reading to learn more!
Quick Links:
What Is a Patient Data Privacy Policy?
A patient data privacy policy covers all personal health information that your medical practice interacts with, handles, stores, shares, etc. This might include:
Names
Government ID information
Birth dates
Physical addresses
Photographs
Health insurance information
Medical record numbers
And more!
The point of a patient data privacy policy is to standardize and outline what your practice collects and what it does with the information.
The guarantee of patient data privacy was codified in HIPAA legislation, which set a national standard for the handling, management, and storage of patient healthcare information. This includes several types of information, including:
Demographic information
Medical history
Insurance information
Test results
And more!
Since HIPAA applies to so many facets of the healthcare industry and its adjacent vendors or parties, it's more broad than specific–so when writing a patient data privacy policy for your medical practice, it's helpful to be specific and write the policy as it suits your practice.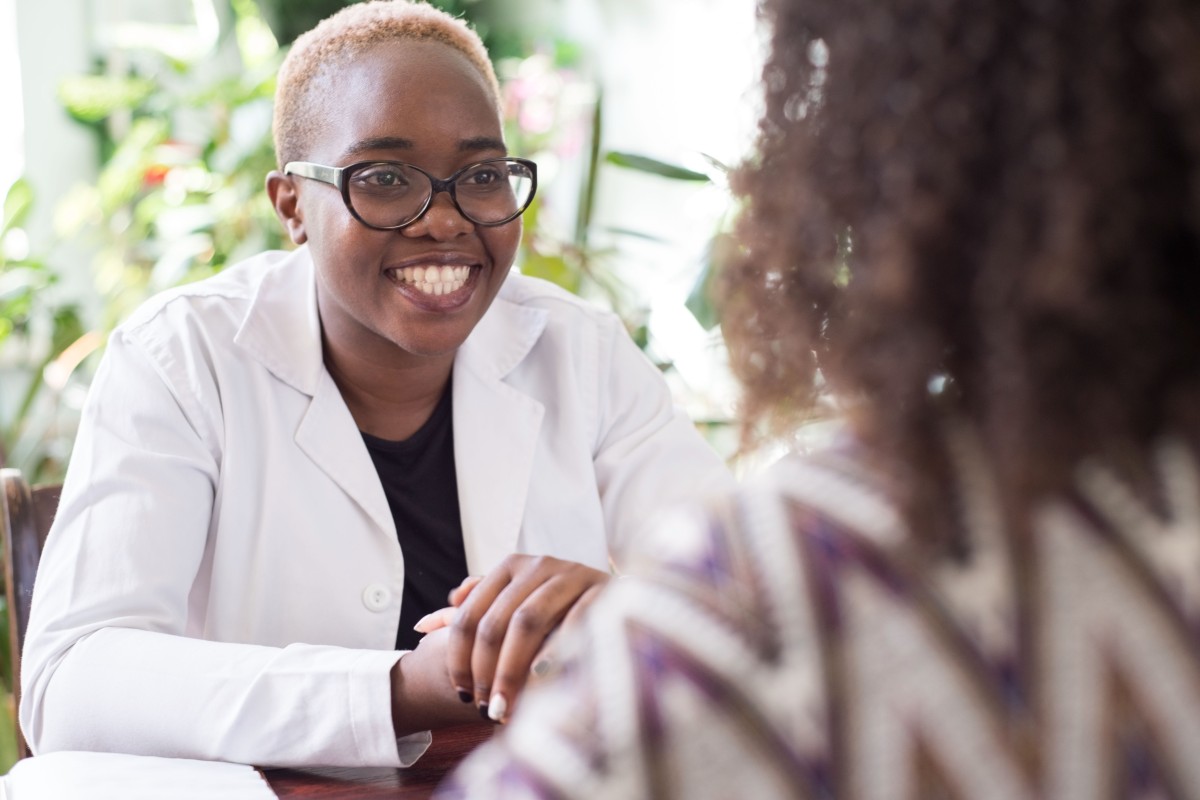 Why Does a Patient Data Privacy Policy Matter to Your Medical Practice?
Patient data privacy is vital to the success of your medical practice for a multitude of reasons, ranging from financial to reputational and everything in between.
Securing your patient data and maintaining strict privacy for your patients minimizes your chance of a cybersecurity breach. Ensuring you have a fortified cybersecurity posture at your practice means you won't have to deal with the headache of a breach, the long-term consequences of a breach, and the financial cost of one.
For example, in 2019, the average cost of a healthcare data breach was $15 million – and that's not including the incalculable reputational damage that lingers afterwards. However, healthcare information breaches are unfortunately common so understanding what steps to take in the event of one happening at your practice is for the best.
Benefits of Writing a Patient Data Privacy Policy
Putting this information – what types of patient data your practice collects, how it handles and stores it, what steps you'll take in the event of a breach, etc. – into a patient data privacy policy is important for a few purposes.
Firstly, this promotes transparency and open communication between your practice and your patients. This dialogue facilitates deeper trust and engagement with your patients, which benefits your reputation, overall healthcare revenue cycle, and more.
Also, writing a patient data privacy policy requires you and your practice to standardize how it handles information, which means it keeps everyone on the same page. Having a policy for the many facets of your practice is great for onboarding new staff members and developing a cohesive approach to whatever your practice may go through.
Overall, a patient data privacy policy demonstrates your commitment to keeping your patients' information appropriately guarded!
Elements of a Patient Data Privacy Policy
As with most policies or other types of business writing, you'll want to customize it to the needs of your particular practice and specialty. The same holds true for your patient data privacy policy, but regardless of your practice, it should entail these elements:
Notice of privacy practices to inform patients of their HIPAA rights
A patient consent form policy covering how and when to get permission from patients before using or sharing their personal health information
A breach policy to indicate what to do in the event of a data breach
An agreement with vendors to enforce comprehensive patient data privacy compliance
A request policy for what to do when requests from outside entities come in for your patients' PHI
A training policy for your employees on PHI and HIPAA requirements
Protecting your patients' data privacy is a cornerstone of any good healthcare practice and demonstrates a commitment to their trust in your practice!
Partner with NCG Medical to Streamline Your Practice!
Managing your medical practice's online appointments, SOAP notes, and medical coding and billing can be overwhelming while also delivering top-quality care to your patients and staying current on healthcare regulations! Streamline your practice management strategy by leveraging a medical billing firm to handle your healthcare revenue cycle!
When it comes to handling your healthcare revenue cycle, the friendly experts at NCG Medical are here to help! We've got decades of experience and expertise in your specialty, so rest assured that you're in good hands. We'll optimize your revenue cycle, minimize your rejected claims, and put more time back into your life so you can focus on what matters most: your patients.
Let us handle the medical billing burden and contact us today!