Topics: Medical Billing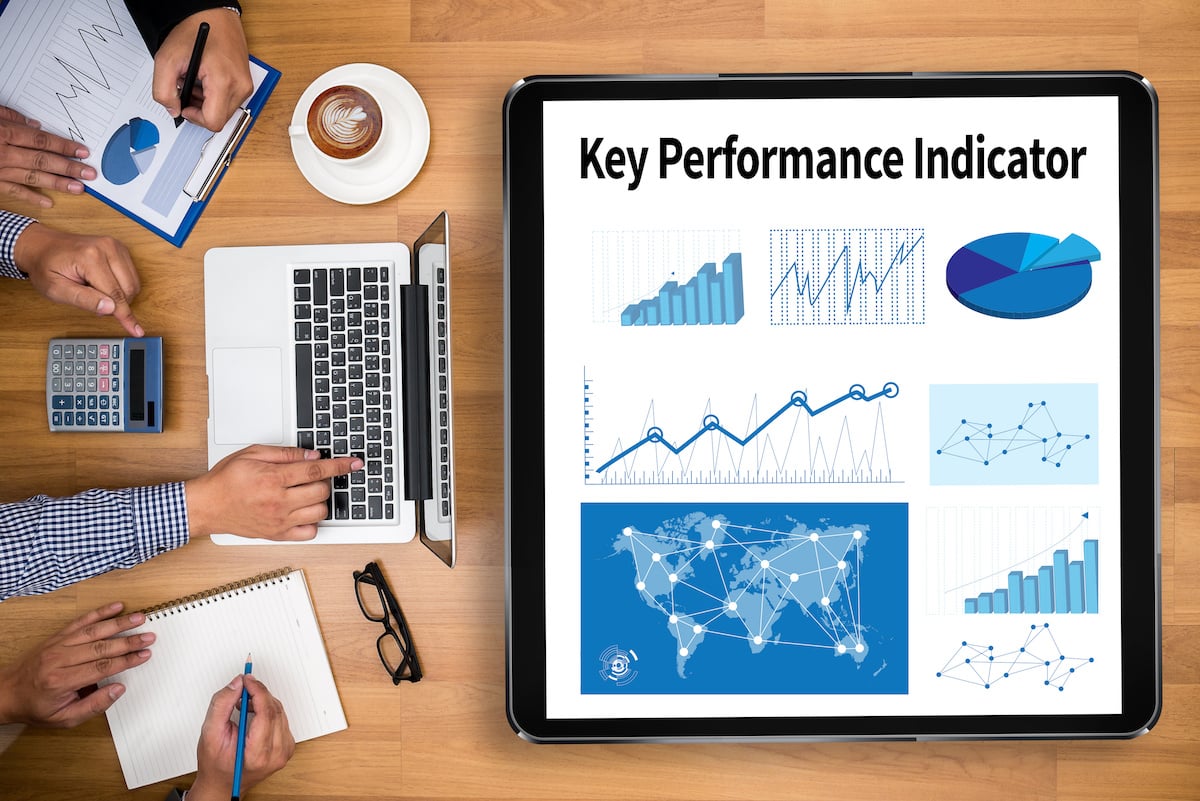 In today's ever-changing healthcare environment, many small medical practices are struggling to stay afloat. Do you have one of those practices? Are you feeling overwhelmed? Most physicians feel that they are working harder than they have ever worked before but getting paid diminishing returns. Fighting for every dollar seems to be the trend. For many of these practices, joining forces with medical billing services is often the best way to stay ahead of potential revenue challenges.
Whether your practice is using an outsourced medical billing provider or handling its billing and coding in-house, it's always important to have a good idea of where your practice is doing well and where it can make improvements. That's why identifying and monitoring key performance indicators for medical billing is critical.
What is a Key Performance Indicator?
A key performance indicator (KPI) is a measurable value that indicates how well you're achieving key business objectives. For a medical supply company, KPIs may indicate how many units are manufactured and shipped or what percentage of products fail their quality inspection. They provide a way to monitor an aspect of the business on a consistent schedule to determine whether or not you're on target to achieve your established goals.
While a KPI can track many different things, the most important feature of a good KPI is that it must be measurable. Some aspects of a business are easier to quantify than others, but for a KPI to be effective, you need to be able to compare performance data over time to identify trends and recognize potential problems.
How to Choose the Right KPIs for Your Practice
When selecting a KPI, the first question you need to ask is what is important to your practice. Revenue is usually an easy choice, but there are a number of specific practice activities you may value above others. The best place to start is by doing a thorough assessment of the present state of the practice. This provides a snapshot of where you're at in terms of financial status, operational efficiency, and patient management.
Not every medical practice values the same areas. A primary care provider may have a different perspective on tracking how many new patients they treat than a more specialized practice. At the same time, monitoring too many KPIs can be overwhelming and counterproductive. By focusing on KPIs directly related to revenue, steps taken to address problems that become apparent will improve other areas of your practice along the way.
The 7 Key Performance Indicators You Should be Tracking
Whatever your practice area, there are a few KPIs that every medical practice (or their outsourced medical billing partner) should be monitoring.
1. Days in Accounts Receivable (A/R)
A practice's accounts receivable (A/R) indicates how many payments have not yet been collected, whether for insurance reimbursements or out-of-pocket services. For a healthy practice, the average time a bill spends be in A/R should be about 30-40 days. The goal here is to streamline your operations to get your practice paid faster, which could involve eliminating billing and coding errors or doing a better job of following up on claims. Tracking the amount of time claims spend in A/R can help practices identify which payers are behind and understand why.
2. Percentage of A/R Over 90 Days
After 90 days, outstanding bills and claims become much more difficult to collect, and anything over 120 days is likely never going to be collected. If more than 15% of claims are spending over 90 days in A/R, there are likely some serious inefficiencies in your processes that need to be addressed. Tracking this KPI closely will also allow you to "sound the alarm" for your billing team whenever a claim is in A/R for longer than 65 days to greatly reduce the risk of it never being paid.
3. Net Collection Ratio
Your practice's net collection ratio is an indication of how much potential revenue you collect after insurance adjustments have been applied. This number will vary a bit by specialty, but the average healthy practice collects around 95% of potential revenue for services, either by collecting from patients themselves or by submitting successful insurance claims. An outstanding practice with the right systems in place (or support from a medical billing provider) typically has a net collection ratio of 98% or greater. Tracking this KPI helps you to measure the overall health of your billing and collections process. If it ever falls below 90% over a period of time, you'll know that something is out of alignment and should be addressed immediately.
4. Non-Contractual Write-Off Percentage
A write-off is any bill that goes uncollected. Your practice may classify it as "bad debt." In many cases, it results from denied insurance claims and could indicate an inability of your office staff to follow up on denials. For specialty practices, there is a higher risk of patients allowing bills to go unpaid as they may not need to seek medical services again. In any case, your total percentage of uncollected payments should not exceed 5%.
5. New Patient Ratio
This KPI tracks what percentage of your patients are first-time visits. Measured over time, the ratio can help you determine whether your practice offers a good balance of services. For primary care practices, new patients make up about 25% of visits, while specialty care practices could see up to 50% new patients each month.
6. Referral Mix
The referral mix segmentation shows you what type of patients you are receiving and who is referring them to you. It can help provide a better picture of where patients are coming from and whether they are a good fit for your practice.
7. Payer Mix
Your practice's payer mix tracks your overall balance of payers. It indicates how much revenue you're taking in from each payer source, such as individual insurance providers or self-pay patients. As a general rule, no more than 30% of your revenue should be coming from one payer (unless you're working with an underserved population funded by a single source such as Medicaid/Medicare).
Unlock Your KPI Data with NCG Medical
By creating a monthly summary sheet to track KPIs, you can begin to identify and resolve problem areas in your practice that are holding back growth and revenue. Dashboard tools are also incredibly valuable for monitoring KPIs as they allow you to gather and present data in a variety of ways that make it easier to visualize what's actually happening in your practice. This allows practice administrators to communicate data to physicians and stakeholders more effectively and set benchmarks to evaluate future performance.
As a medical billing provider with over forty years of experience helping practices maximize their revenue potential, NCG Medical has put a lot of thought into the best ways of identifying and analyzing your KPIs over time. For a more in-depth look at KPIs for medical practices, check out our Physician Billing KPIs webinar or talk to one of our medical billing experts today to find out how medical billing services can transform your practice's revenue cycle management.