Topics: Revenue Cycle Management, Practice Management
Accepting cash payments is one effective way that practices can broaden their revenue cycle management strategy beyond traditional fee-for-service operations. For practices in the complementary and integrative health world—such as acupuncture, massage therapy, or chiropractic practice—accepting cash payments is typically a necessity given the challenges of insurer plans.
Still, cash-pay acceptance can create a unique set of issues for traditional medical practices to deal with. And that's true whether the need is motivated by an "actual cash" problem—that is, a need to accept full payment from patients who do not have health insurance—or an "effective cash" problem—in which insurance doesn't cover the desired services, or patient deductibles have yet to be met.
A few best practices can help providers handle both kinds of cash-pay concerns with confidence. Keep reading to learn our tips for effective revenue cycle management when it comes to accepting cash payments.
Quick Links:
What Is Your Practice's Healthcare Revenue Cycle?
A revenue cycle refers to the identification, collection, and management of a medical practice's finances based on the services provided. Following that line of thinking, revenue cycle management (RCM) involves the various processes needed to make those facets of a practice's financial performance effective.
Essentially, everyone at your medical practice is involved in your healthcare revenue cycle: your patients, your staff, your providers, and your payers. Introducing a cash payment system, or streamlining your existing cash payment approach, can positively impact your practice's overall healthcare revenue cycle.
How to Accept Cash Payments At Your Medical Practice
When it comes to accepting cash payments at your medical practice, consider these foundational steps to start—or improve—this flow of revenue:
Create "Cover Intelligence"
The first essential step is to do some reflection on your practice's performance and payment patterns now. Which of your procedures or services are most commonly covered by which payers? On the other hand, which ones aren't typically covered? Your staff, and in turn, your patients, should have an idea of this.
Especially if your practice has an integrative or complementary component, your practice and providers should have a clear understanding of which services or procedures face eligibility issues. Bonus points for having an idea of which insurers or payers contribute to such coverage struggles.
These insights come from two core components of your medical practice's revenue cycle information:
Conducting insurance verifications as frequently as possible
Deploying robust efforts regarding monitoring, interpreting, and tracking claim denials—and their reasons
Analyzing your healthcare revenue cycle from this perspective will help you determine a baseline for how to accept cash payments for which services.
Make Cash-Pay Price Info Available
Patient education and patient engagement are vital parts of building a solid patient-provider relationship. One quality of this is being transparent and upfront about services and billing requirements.
Even if they're expecting or hoping for services or procedures to be covered, it's good to open the lines of communication about the medical billing portion of their care; demystifying how much care costs and informing them of the sticker price can go a long way in building rapport with them.
This information can help them make educated decisions on what's worth it and what isn't; for example, when it comes to elective procedures, your patients deserve to have full-disclosure pricing info upfront—ideally before they get attached to the idea of something that they won't be able to afford.
Ultimately, talking about pricing and payment upfront with your patients demonstrates how proactive your practice is.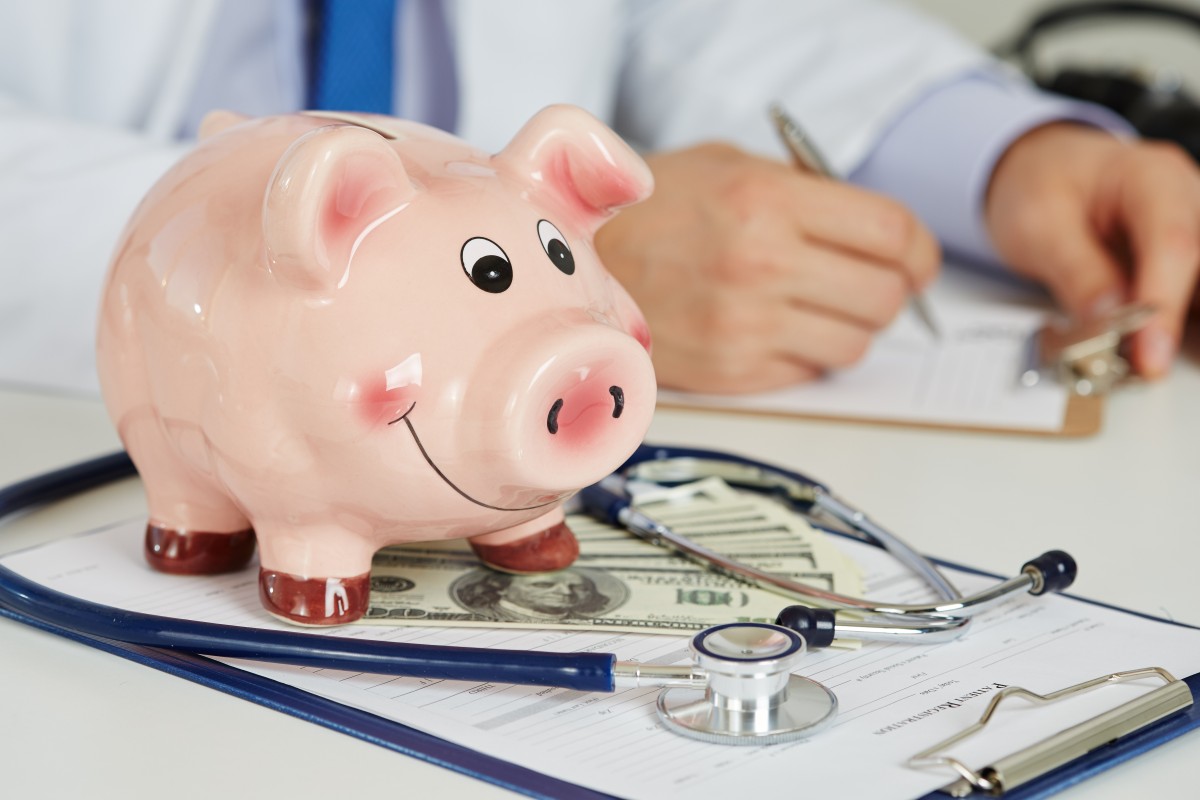 Experiment with Smart Approaches That Get You Paid
If you don't have time to check a patient's coverage eligibility on a service or procedure that you're unsure will be covered, what's the move your practice makes?
Every practice has to make its choice—if yours is one to go for it, there are certain strategies that you can experiment with to ensure you're paid for at least part of the service or procedure costs.
For example, taking deposits on lower-cost services is a smart approach that can help keep your revenue cycle flowing. Getting a refundable deposit of 25-50% of a procedure or service that is $250 or less means that you have some flexibility and reassurance with partial revenue secured.
Upon receiving an answer from the insurer or other third-party payer, your practice can either give back the patient's deposit or bill for the rest as expected. This strategy is great for educating the patient on their financial involvement with their care, too, since they knew the coverage risk upfront. With this approach, the odds that they pay the invoice promptly are higher than in a surprise bill scenario.
Optimize Your Healthcare Revenue Cycle with NCG Medical's Billing Services!
Managing your medical practice's revenue cycle can be overwhelming and frustrating. There are so many different moving parts that trying to balance all of them on a daily basis can stretch your internal resources thin. From ensuring each and every claim is coded correctly to reworking rejected claims and trying to keep up with new legislation initiatives, your healthcare revenue cycle is a lot of work.
That's where the experts at NCG Medical come in: we've got decades of experience in your specialty, so our team can be an extension of your team. Enjoy an immediate boost in your practice's financial performance with streamlined claims processing and automatic implementation of any new regulations that impact your operations.