Topics: Practice Management
There's a running joke in our collective consciousness that doctors have the worst handwriting; regardless of this punchline, there is truth in that anyone's penmanship can be difficult to read. Couple this reality with advances in healthcare cybersecurity and voila, electronic prescribing methods are nearly universal, rendering paper scripts moot. What exactly is the relationship between e-prescribing and your medical practice, though? And what are Medicare's rules regarding e-prescriptions? Keep reading to learn more!
Quick Links:
What Is Electronic Prescribing (E-Prescribing)?
Electronic prescribing—also known as e-prescribing—is when a healthcare provider writes a prescription for a patient through a tablet, laptop, or desktop computer and securely sends that information to the pharmacy via software specialized for handling such sensitive information. The pharmacy is then able to begin filling the prescription upon receipt of the request for medication.
With the onset of the pandemic in 2020, 84% of all prescriptions were handled electronically; this is a significant increase from 2017 when just 66% were filed electronically. In fact, electronic prescriptions are experiencing exponential growth. The market value in 2020 was $1.2 billion and in 2025, it's predicted to reach beyond $3 billion.
As telemedicine, electronic health records systems, and overall healthcare operations continue to utilize technology as an accessible means of providing care, it correlates to the widespread use of e-prescriptions. Technological solutions and secured software programs help streamline medical practice's daily workload by improving communication and sharing sensitive information in a safeguarded manner.
E-prescribing is also a vital tool in the fight against the opioid epidemic, especially in the prescribing of controlled substances. With integrated healthcare systems, healthcare providers can access prescription drug monitoring programs (PDMPs) and review their history at the point of care before sending off any prescriptions.
Furthermore, electronically prescribing controlled substances (EPCS) helps prevent drug misuse, fraud, and abuse. By transmitting the prescription in a secure and virtual manner, there's no chance of alteration or forgery. This is important considering up to 10% of diverted prescriptions stem from fraudulent prescriptions.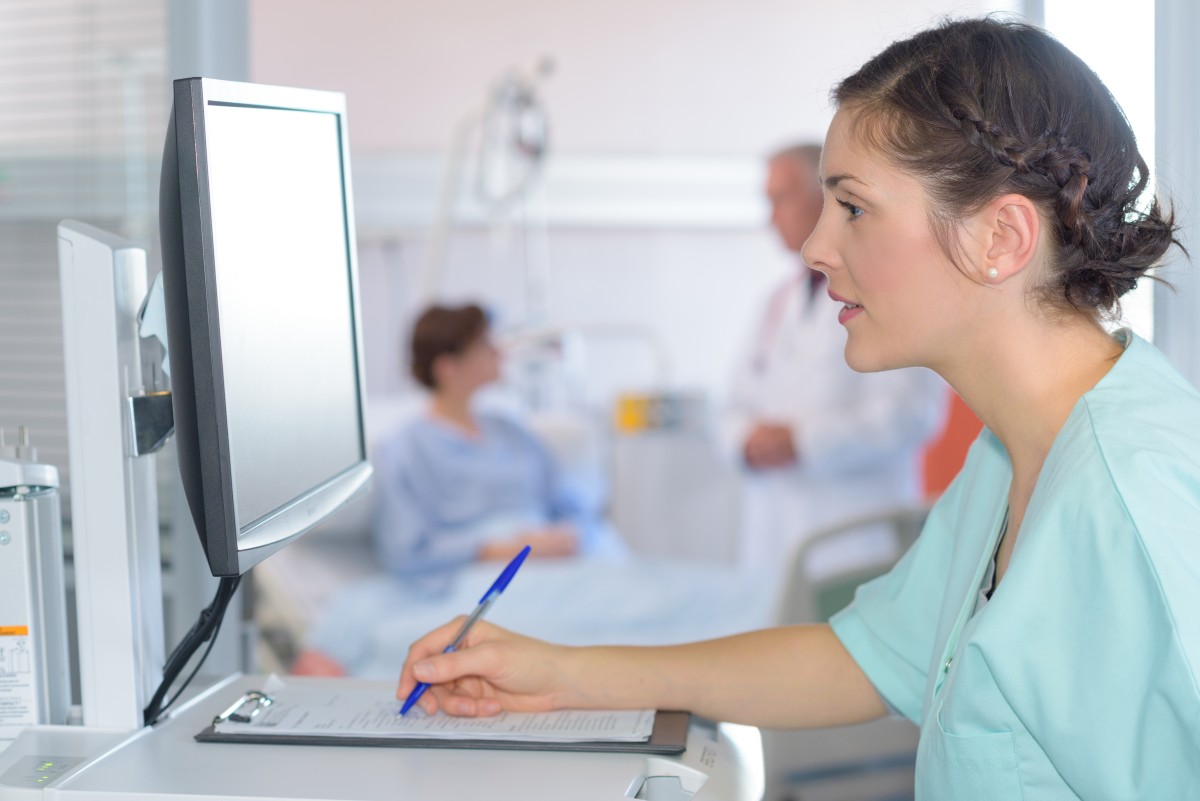 How Does E-Prescribing Impact Your Medical Practice?
E-prescribing positively impacts your medical practice in a couple of crucial manners:
Patient safety with integrated healthcare solutions: Electronic prescriptions combined with other healthcare solutions provide accurate, real-time information about potential drug interactions, allergies, patient history, and more
Boosted accuracy: Since there's no risk of misinterpreted handwriting or incorrect dosage instructions, prescriptions can be processed swiftly without the hassle of the filler having to call for clarification
Reduced drug abuse and fraud: E-prescriptions ensure information is directly handed off from the provider to the pharmacy, leaving no room for potential alteration or forgery; plus, providers can evaluate the patient's prescription history and monitor for any suspicious patterns that may indicate drug abuse
Convenient for patient and provider: Because pharmacies automatically receive prescriptions and requests for refills, there's no hand-delivery and, thus, no delay in filling prescriptions; this means the patient can get quick access to the medication they need
Optimized operations: E-prescribing means you can comprehensively handle your telemedicine duties without having to frequently switch between digital and handwritten responsibilities.
Overall, switching to electronic prescriptions can save your medical practice time, money, and headaches associated with miscommunications and other delays—all while taking steps to fight the opioid epidemic and prescription drug abuse.
CMS Regulations for E-Prescriptions
As with a majority of healthcare regulations and compliance requirements, it's important to know how Medicare outlines e-prescriptions and defines their proper use.
CMS Definition
The official definition of e-prescribing as determined by the Centers for Medicare and Medicaid Services is as follows:
E-Prescribing is a prescriber's ability to electronically send an accurate, error-free, and understandable prescription directly to a pharmacy from the point-of-care - is an important element in improving the quality of patient care. The inclusion of electronic prescribing in the Medicare Modernization Act (MMA) of 2003 gave momentum to the movement, and the July 2006 Institute of Medicine report on the role of e-prescribing in reducing medication errors received widespread publicity, helping to build awareness of e-prescribing's role in enhancing patient safety. Adopting the standards to facilitate e-prescribing is one of the key action items in the government's plan to expedite the adoption of electronic medical records and build a national electronic health information infrastructure in the United States.
Electronic prescriptions have been on the CMS radar for almost 20 years now, which demonstrates how important they are when treating patients with Medicare or Medicaid.
CMS Exceptions
There are, however, a few exceptions to the CMS rule of utilizing electronic prescriptions for patients, including:
Where the prescriber and dispensing pharmacy are the same entity (in which case, e-prescriptions don't have the function of saving time or streamlining operations)
For prescribers who issue 100 or fewer controlled substance prescriptions for Part D drugs per calendar year (in which case, substance abuse is not a central concern for the patient population given the infrequency of controlled substance prescriptions)
For prescribers who are in the geographic area of a natural disaster, or who are granted a waiver based on extraordinary circumstances, such as an influx of patients due to a pandemic (in which case, healthcare technology systems might be down or simply overloaded)
Compliance Standards
Effective January 1, 2021, CMS mandated that prescriptions for controlled substances covered under Medicare Part D or a Medicare Advantage plan be handled via e-prescribing methods. This legislative push is in alignment with Section 2003 of the Substance Use-Disorder Prevention that Promotes Opioid Recovery and Treatment for Patients and Communities Act (SUPPORT Act).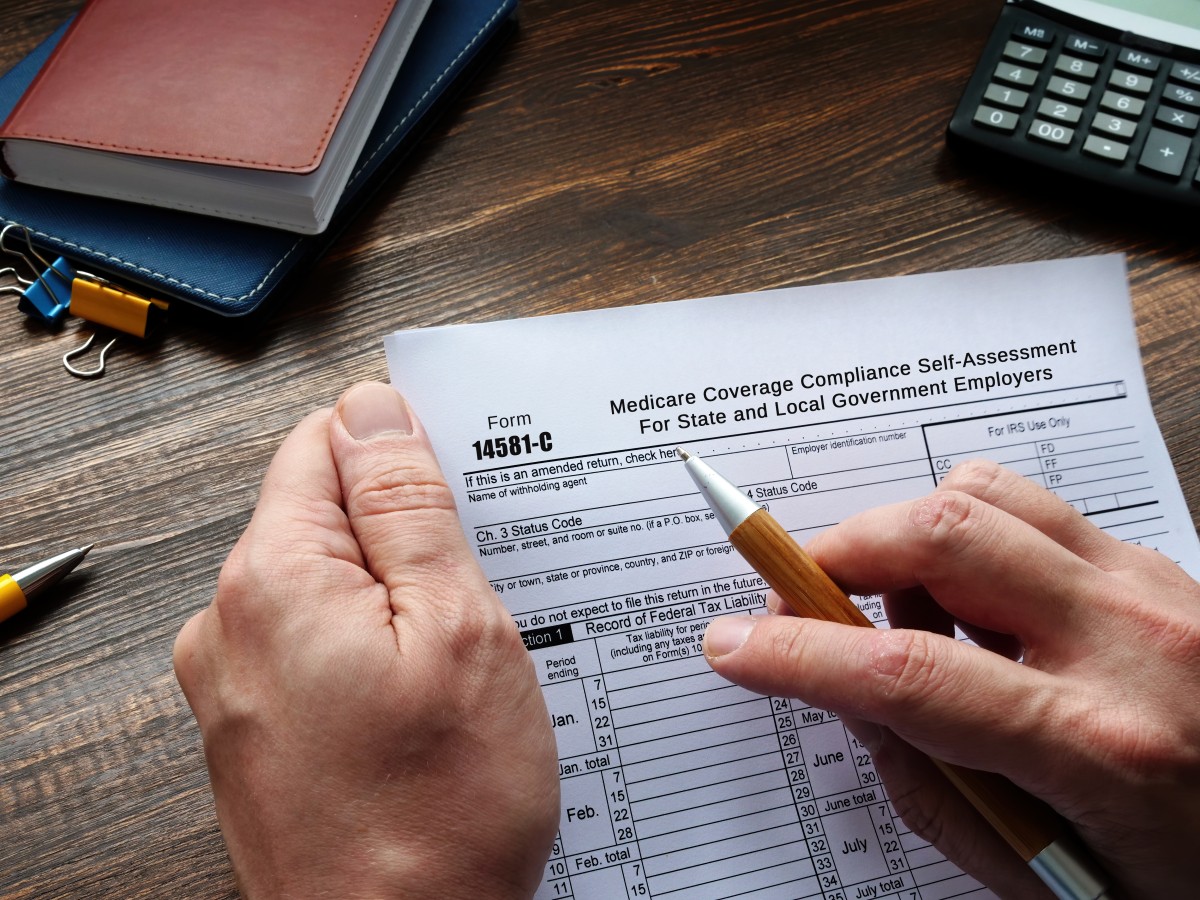 Trust Your Medical Billing and Collections to the Experts at NCG!
Navigating important legislation and regulations regarding a core component of your medical practice can take a lot of time and energy; let us handle the medical billing and coding for you! We know that choosing the right medical billing company when outsourcing your billing processes is incredibly important for building and sustaining a successful healthcare practice.
At NCG Medical, we've been the outsourced medical billing experts for four decades by handling all the ins and outs of the medical billing process. Our customized solutions can improve revenue management cycles and ensure that your practice is receiving the most streamlined reimbursement process. Contact us today to learn more about how we can transform your medical billing.