Topics: Meaningful Use Stage 2, Practice Management, Medical Billing Company
As enrollment in Medicare Advantage plans increases, healthcare organizations need to be able to anticipate future healthcare financial resources and predict appropriate reimbursement for physicians. That's why it's so important to maintain accurate HCC coding for value-based payments - but where do you start when trying to improve HCC coding accuracy? Read on to learn more about the steps you should take to boost this metric for your medical practice.
Quick Links:
What are HCC Diagnosis Codes?
The Hierarchical Condition Category (HCC) risk adjustment model is used by CMS to estimate predicted costs for Medicare Advantage beneficiaries, and the results directly impact the reimbursement healthcare organizations receive. The HCC risk adjustment model was originally implemented in 2004 but is becoming more prevalent as value-based payment models gain popularity.
What is the Hierarchical Condition Category (HCC) Risk Adjustment Model?
The HCC model assigns a Risk Adjustment Factor (RAF) to each Medicare patient as the measurement of probable costs, which is then used to adjust payments for patients enrolled in Medicare Advantage plans. Basically, HCC coding helps communicate patient complexity and paint a picture of the whole patient, which helps to appropriately measure quality and cost performance. Consequently, accurate HCC coding and risk adjustment can have a significant impact on healthcare organizations' financial viability and care delivery.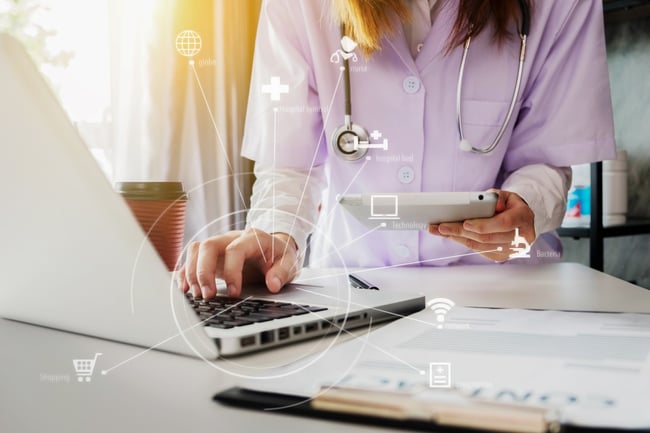 Common HCC Coding Issues
While that may sound simple enough, but there are several common reasons why HCC diagnoses can go missing on encounter claims:
Clinical fail to document the HCC-linked diagnoses for their patients
Clinicians document a patient's relevant conditions, but do not code for the conditions
Patients fail to come in for a visit during the required time period, so there is no opportunity to capture relevant diagnoses
Best Practices for Accurate HCC Coding
Engage in Staff Education & Awareness
If your medical billing service, clinical staff, and administrative team members aren't cognizant of your HCC efforts, they can't help you achieve successful capture measures. Engage in role-appropriate training, then activate your staff to take action toward improvement.
For example, task an employee with reviewing a list of patients with undocumented HCC diagnoses to identify the patients who do not have scheduled visits for the remainder of the year. Why? Because those patients can be scheduled for an appropriate office visit to help with HCC tracking and risk profiling for your practice.
Revisit Retrospective HCC Coding
Providers always capture detailed diagnosis information for their patients in visit notes, but they may not include documented diagnoses in the final claims for visits when they enter their billing codes. If diagnoses are not in the claim, they are not counted towards that patient's annual HCC total.
Audit your processes to see if that's happening at your practice. You need accurate coding processes in place across inpatient to outpatient and office settings to establish a comprehensive process that captures complete HCC considerations. You should also lay out all associated tasks and responsibilities of the engagement in a contract or binding agreement.
Conduct Data Analysis & Establish Controls
Auditing your process should be your first toward putting stronger analytical HCC measures in place. Evaluate your current-state success and determine whether physicians are routinely capturing complete HCC-relevant diagnosis information. How much risk information do you have on your patient base? Where do you have gaps?
From there, see if your technology solutions can help you out. Diagnosis guidance provided within the provider's EHR workflow can serve as a reference as they evaluate, document, and bill for each patient visit—a safeguard to help providers capture the HCC-linked diagnoses for each patient.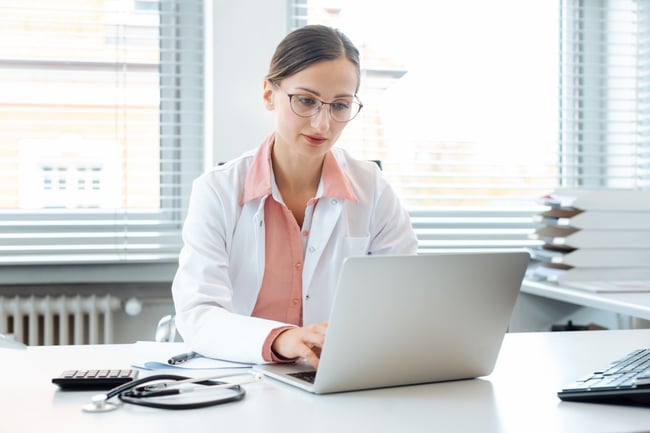 Ensure An Accurate Problem List
Many healthcare organizations have been inputting data in an EMR system for years now, resulting in lots of information, and most likely an inaccurate problem list. Ensuring an accurate problem list involves removing duplicative and inactive diagnoses, identifying key areas with discrete data in the EMR, and using a diagnosis preference list to include HCC suffix codes and RAF values as well as prioritize results.
Track Performance and Identify Improvement Opportunities
The last, and perhaps most important key initiative of the workgroup is to track performance and identify future opportunities for improvement. Measuring results provides the workgroup with compelling data to bring to stakeholders, and these results can show what improvements were made, such as an increase in average RAF score, improvement in key problem list diagnoses, decrease in the number of members without an annual visit, an increase in the percentage of persistent condition diagnoses resolved. Once the workgroup has data to bring to stakeholders, the next step is to identify future opportunities for further improvements. One place to look for these is by reviewing unresolved persistent conditions for specific populations.
Let NCG Improve Your Medical Billing Cycle!
At NCG Medical, we've been helping healthcare practices devote more attention to patients for four decades by handling all the ins and outs of the medical billing process. Our customized solutions can improve revenue management cycles and ensure that your practice is realizing the full value of the services it provides. Contact us today to learn more about how we can transform your medical practice management.